After months of anticipation and excitement, we're thrilled to be announcing our music lineup. We've already spilt the beans about who'll be headlining Friday's main stage (Reef FYI), but now we're spilling the whole can (or most of it - we're still keeping a few surprises that we'll reveal later).
We've chosen a spectacular mix of beloved legends, pop favourites and up-and-coming talent. And we think you'll love what's in store. So here it is, the moment you've all been waiting for…
Headlining our main stage on Saturday 29th June will be New York City's multi-platinum band Fun Lovin' Criminals. Yep, the whip-smart, genre-weaving trio will be bringing '90s and noughties classics like Scooby Snacks and Loco, as well as new tracks from their 2019 album to Corbridge.
And that's not all. Also performing at our darling festival will be '00s icons The Futureheads, as well as Ben Ottewell from the sensational indie-rock band Gomez. We're bringing fabulous new talent too, like alt-pop artist Martha Hill, North East rapper Kay Greyson and indie trio Only the Poets.
Let's take a closer look at everything that's in store…
Corbridge Festival 2019 Headliners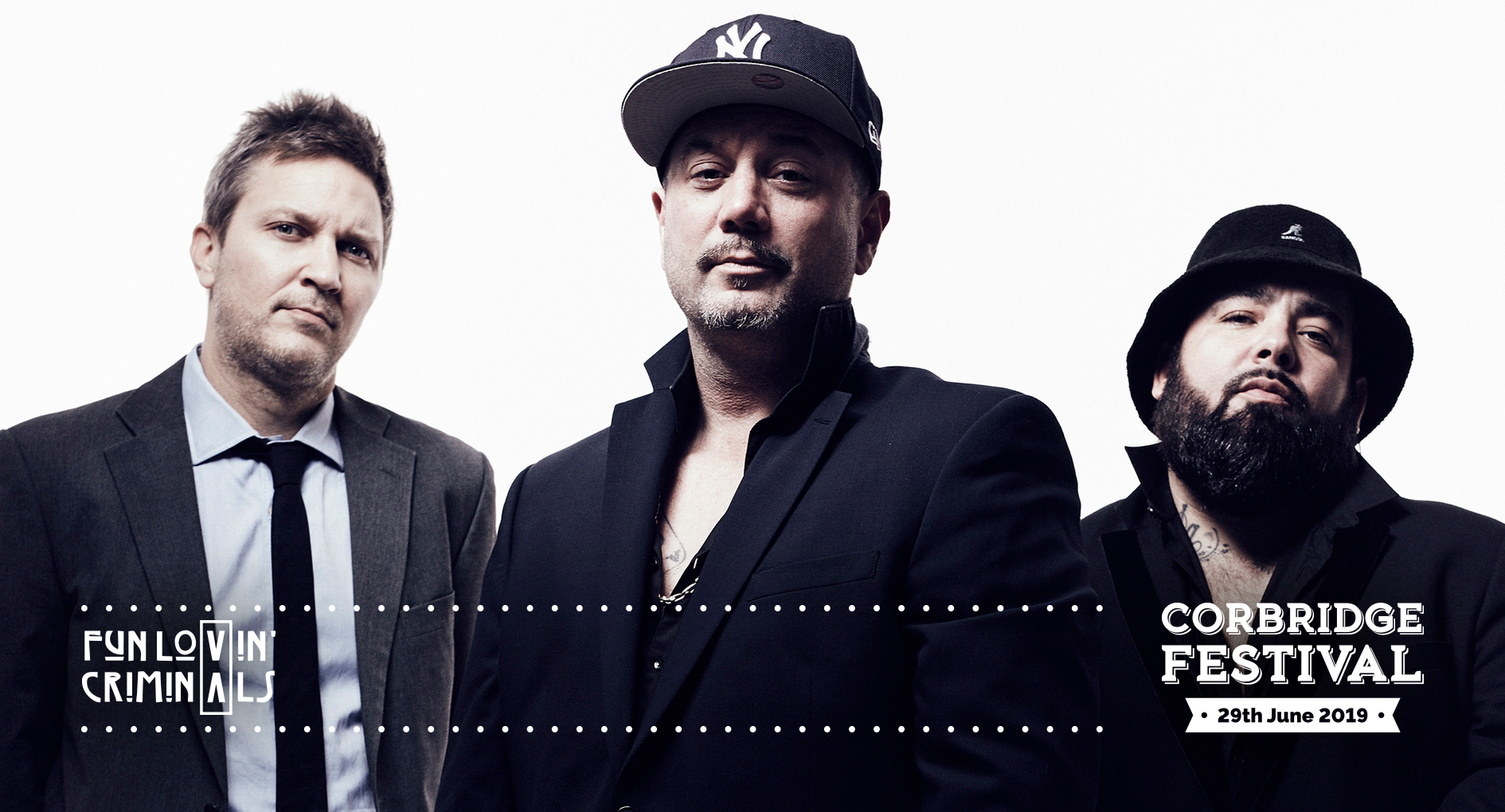 Fun Lovin' Criminals
Bringing their beloved smash-hit songs and New York City cool, the Fun Lovin' Criminals are playing our main stage on Saturday. The one-of-a-kind trio first released their debut album 'Come Find Yourself' back in 1996, which included the UK Top 40 Singles 'The Fun Lovin' Criminal', 'King of New York', and of course the iconic 'Scooby Snacks'. Its success prompted a huge European fan base and the album eventually became platinum-selling.
The FLC's popularity continued to grow, especially after their subsequent platinum and gold albums '100% Columbian' and 'Loco'. Even now, over 20 years after the release of their debut album, the style-bending band are a popular household name. They've recently released a brand new album 'Another Mimosa' and will be celebrating its release on their 2019 European tour. After hitting capitals Berlin, Copenhagen and London, they'll be performing their new music in the best venue of all (Corbidge, duh!).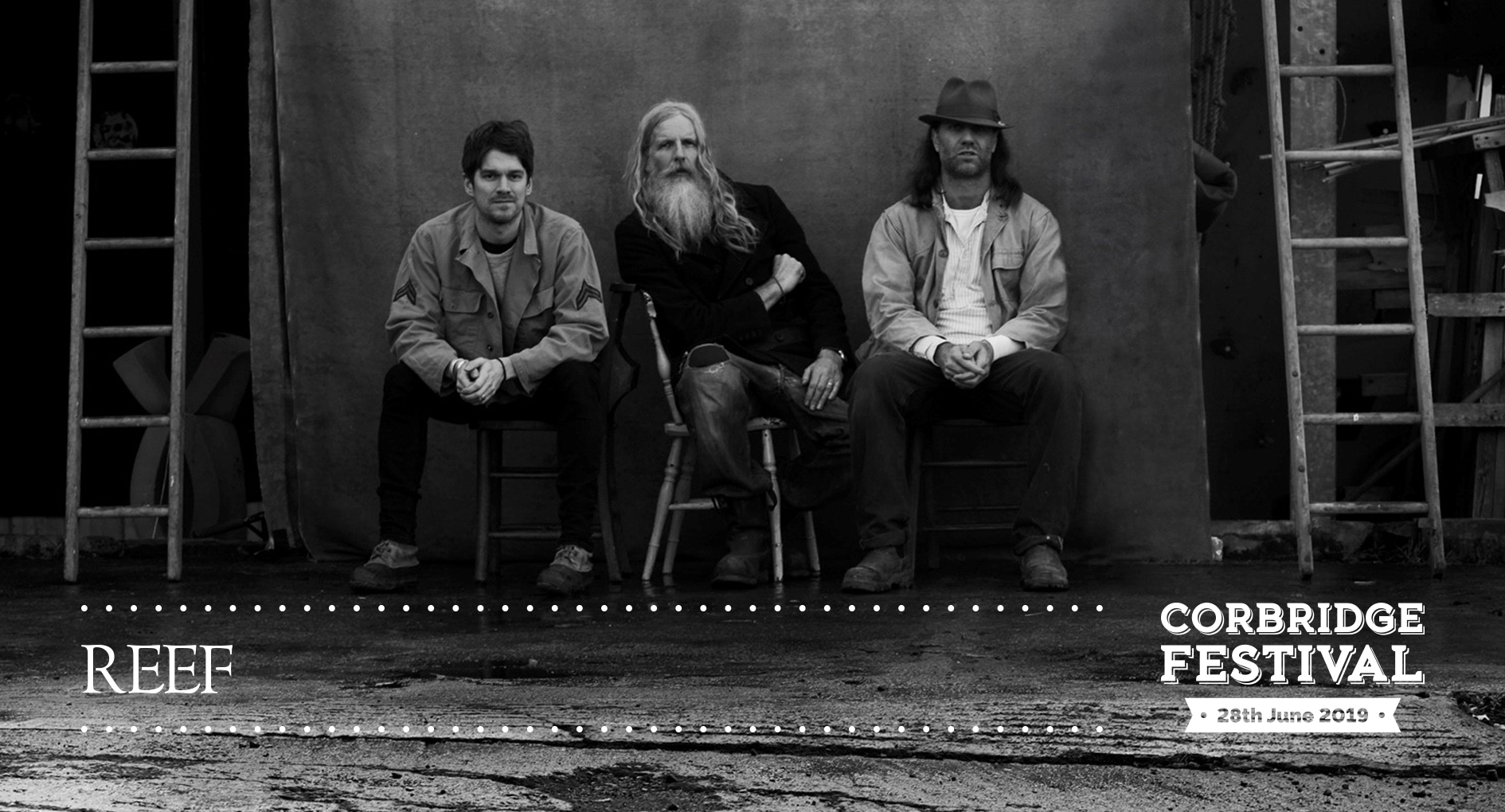 Reef
Closing our main stage set on Friday night is the Glastonbury-born psychedelic rock band, Reef! The trio, consisting of original members Gary Stringer and Jack Bessant as well as newest member Jesse Wood (son of Rolling Stone's legend Ronnie Wood), are no strangers to festivals. They're firm crowd favourites at Reading, Leeds and Glastonbury, and have also made appearances at T in the Park, Isle of Wight Festival and Australia's The Fall.
You'll probably be most familiar with their 1996 second studio album, Glow, which reached number 1 on the UK album charts and was ranked 3rd in Kerrang's 1997 'Albums of the Year' list. This was the album that featured the massive, world-renowned single 'Place Your Hands' – a song that we can't wait to hear live! We're also hoping to hear tracks from their debut album Replenish, which features songs 'Good Feeling' and 'Naked' that boosted the band to fame, as well as their 2018 album Revelation, where Gary Stringer's voice seems to sound more amazing than ever.
Corbridge Festival 2019 Support Acts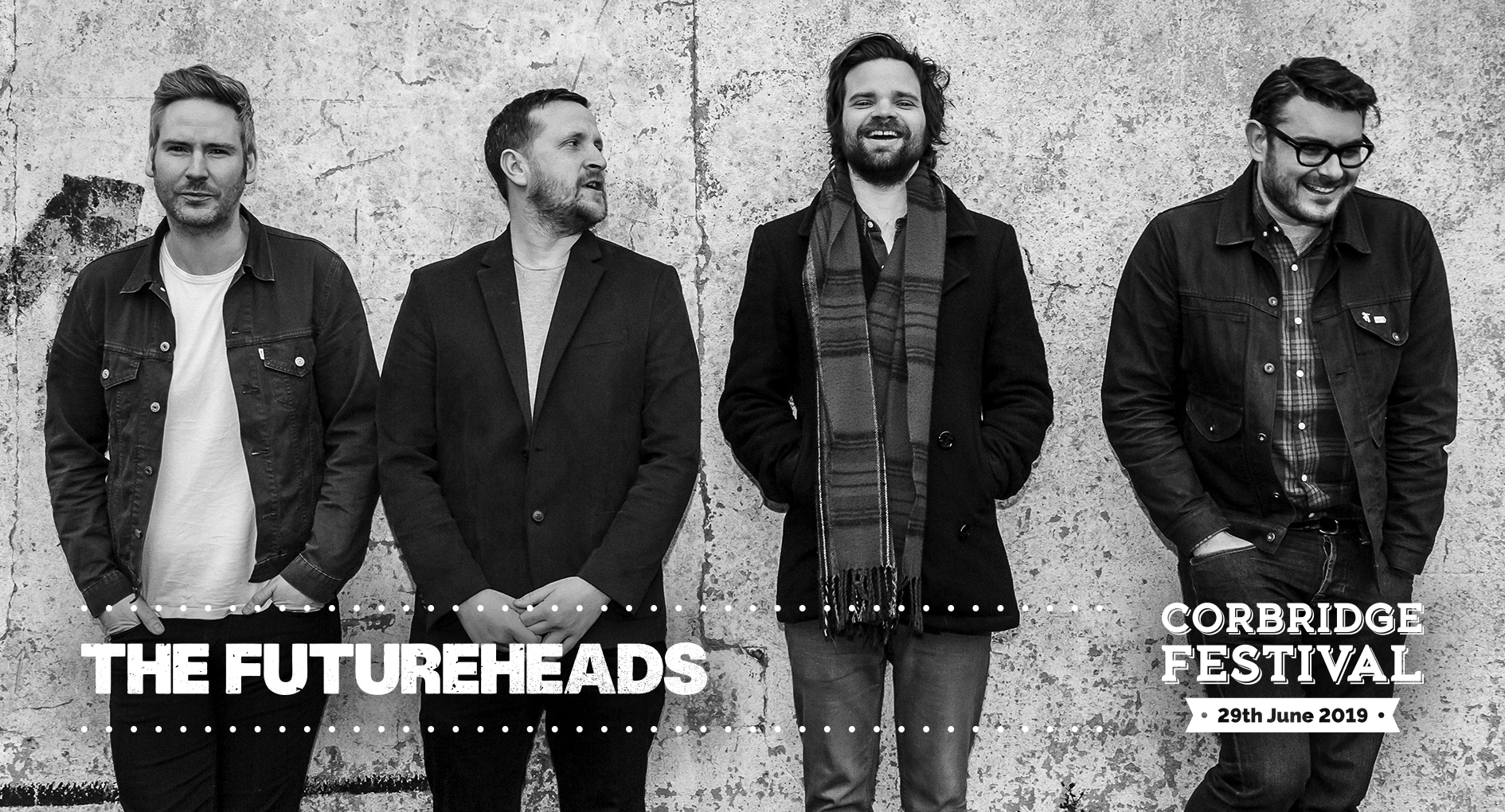 The Futureheads
Emerging on a wave of indie bands that hit the airwaves during the noughties, Sunderland's The Futureheads crashed onto the scene with their eponymous debut album in 2004. Not only will they be rocking Corbridge with their indie anthem 'Decent Days and Nights' and their rendition of the Kate Bush classic 'Hounds of Love', but after a hiatus of 5 years, The Futureheads have recently announced a return to music with a brand new album! With a mixture of old and new, The Futureheads' set promises to be a party celebrating one of the finest bands to come out of the North East in recent memory.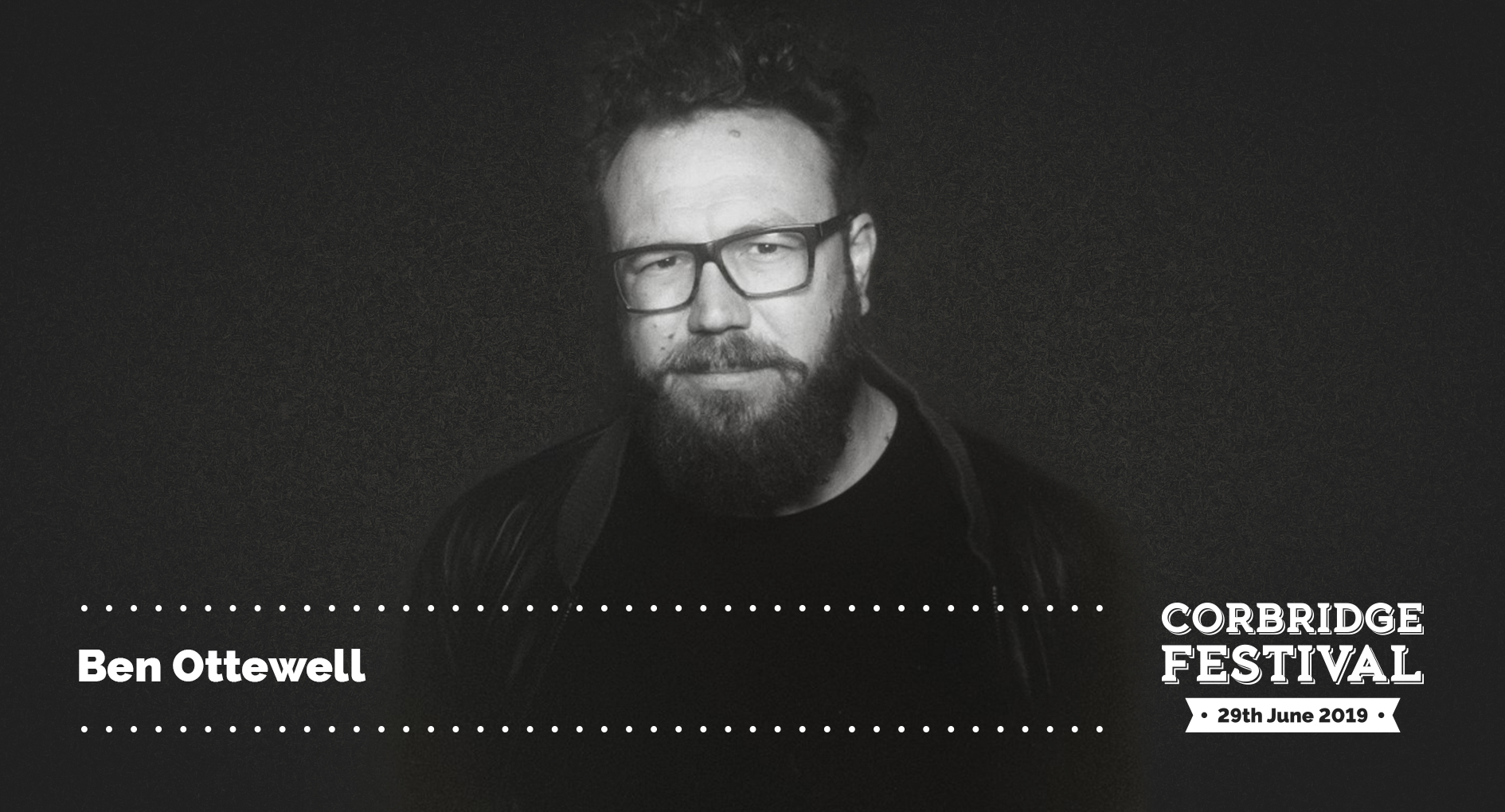 Ben Ottewell (Gomez)
Ben Ottewell is primarily known for his work in the band Gomez, one of the most individual and original bands of the 90s. At a time when the charts and radio were dominated by the swagger of Britpop, Gomez stood out due to their experimental sound. Since then, Ben's work has shifted towards more acoustic-driven folk, which we think accentuates his famed gravelly voice. Critics have previously compared Ben's vocals to that of rock legend Eddie Vedder and his music to English folk maestro Nick Drake. It's no surprise, then, as to why Ben was awarded the prestigious Mercury Music Award Prize in 1998! We can't wait to hear his renowned sound this June.
Discover New Music and Local Talent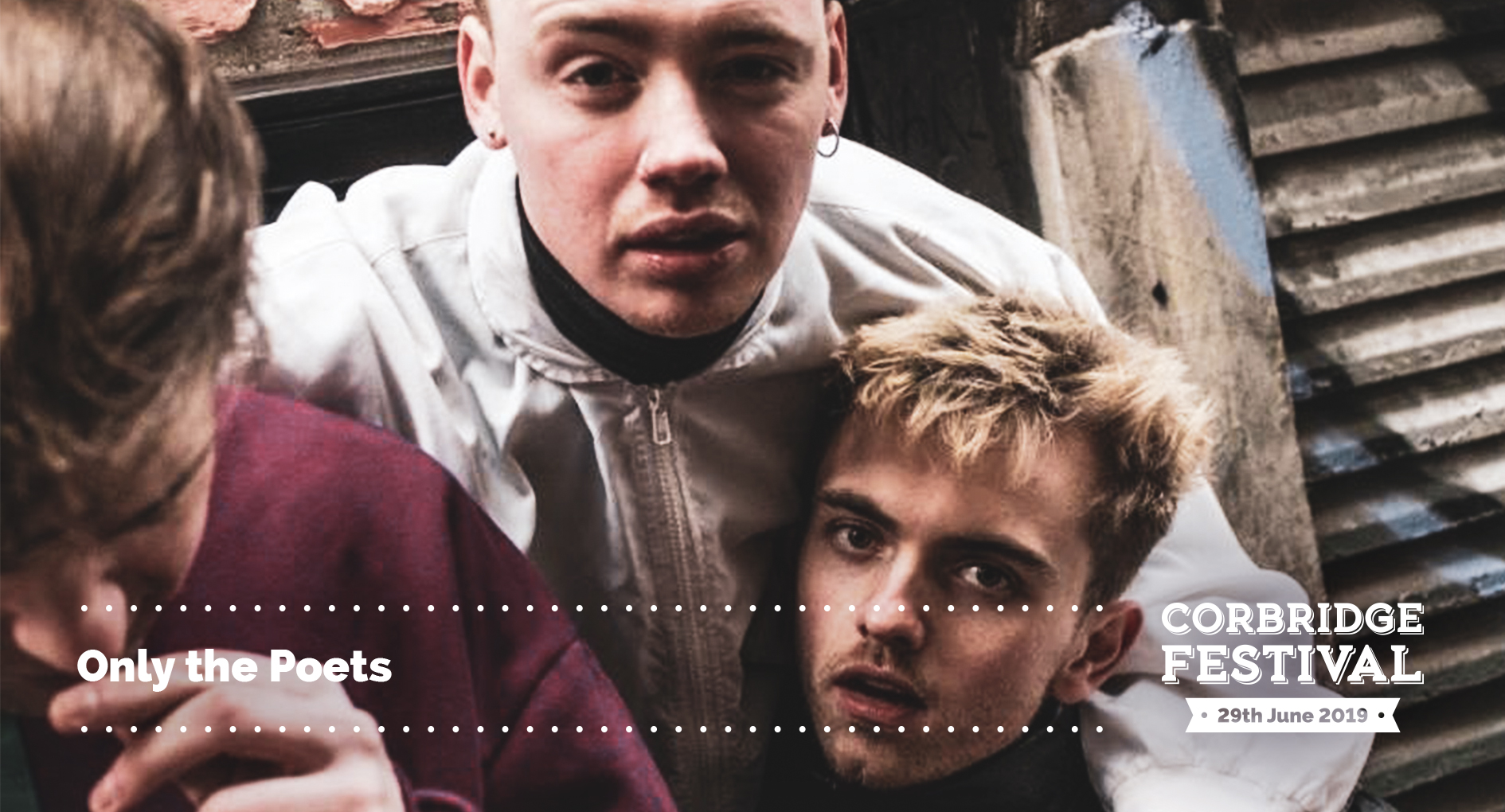 Only the Poets
Some of you may have already heard of this Reading-based indie band, as they've already got a fairly large (and loyal) fan base. They've spent 2018 touring the UK, which included a 7-day headline tour that completely sold out, as well as a performance on BBC's Introducing stage at Reading and Leeds-fest. According to frontman Tom, the band were inspired by '90s Britpop bands like Stone Roses and Blur, which is evident in their classic British rock sound and undiluted accents.
Their most popular song is the brilliant debut track 'Ceasefire', which is definitely worth a listen if you've never heard the lads before. It's an incredibly moving song that's beautifully written and composed, so prepare to get goosebumps. Another infectious song is 'Looking at You'. The tune is a bit more upbeat than 'Ceasefire' (albeit the lyrics are even more emotional) and it may remind you of fellow indie-pop band The 1975. We're guessing it won't be long until Only the Poets are huge, so make sure to catch them at Corbridge while you can!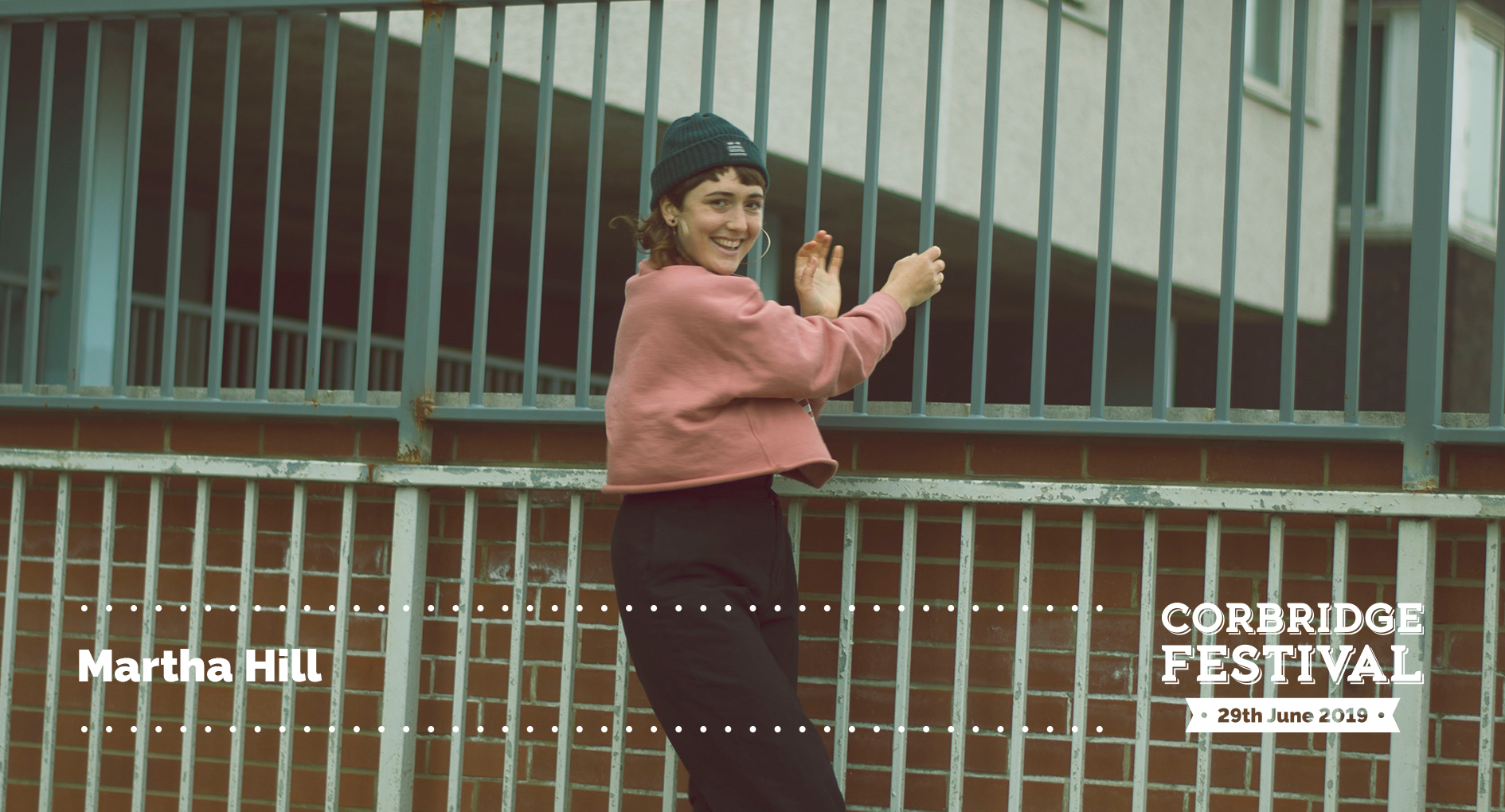 Martha Hill
Scottish singer-songwriter Martha Hill (who loved the North East so much that she made Newcastle her home) is another fabulous act to watch out for. With her effortless husky and powerful voice, her alt-pop music often expresses hard-hitting social issues. In the quirky 'Wallflower', Martha sings about the pressures of social conformity, while her debut track 'Spiders', refers to experience with mental health.
But Martha's lyrics aren't the only way in which she voices awareness towards important issues, because the singer-come-activist has recently organised her own feminist music festival. Martha's 'Women are Mint Festival' aims to make more people aware of women in music and even has a full female-only line-up. Encouraging more women to make music is something that Martha feels strongly about, as her own career began after receiving a funding award from the PRS Foundation's Women Make Music. Don't miss Martha's inspiring music set at Corbridge this summer to show your support!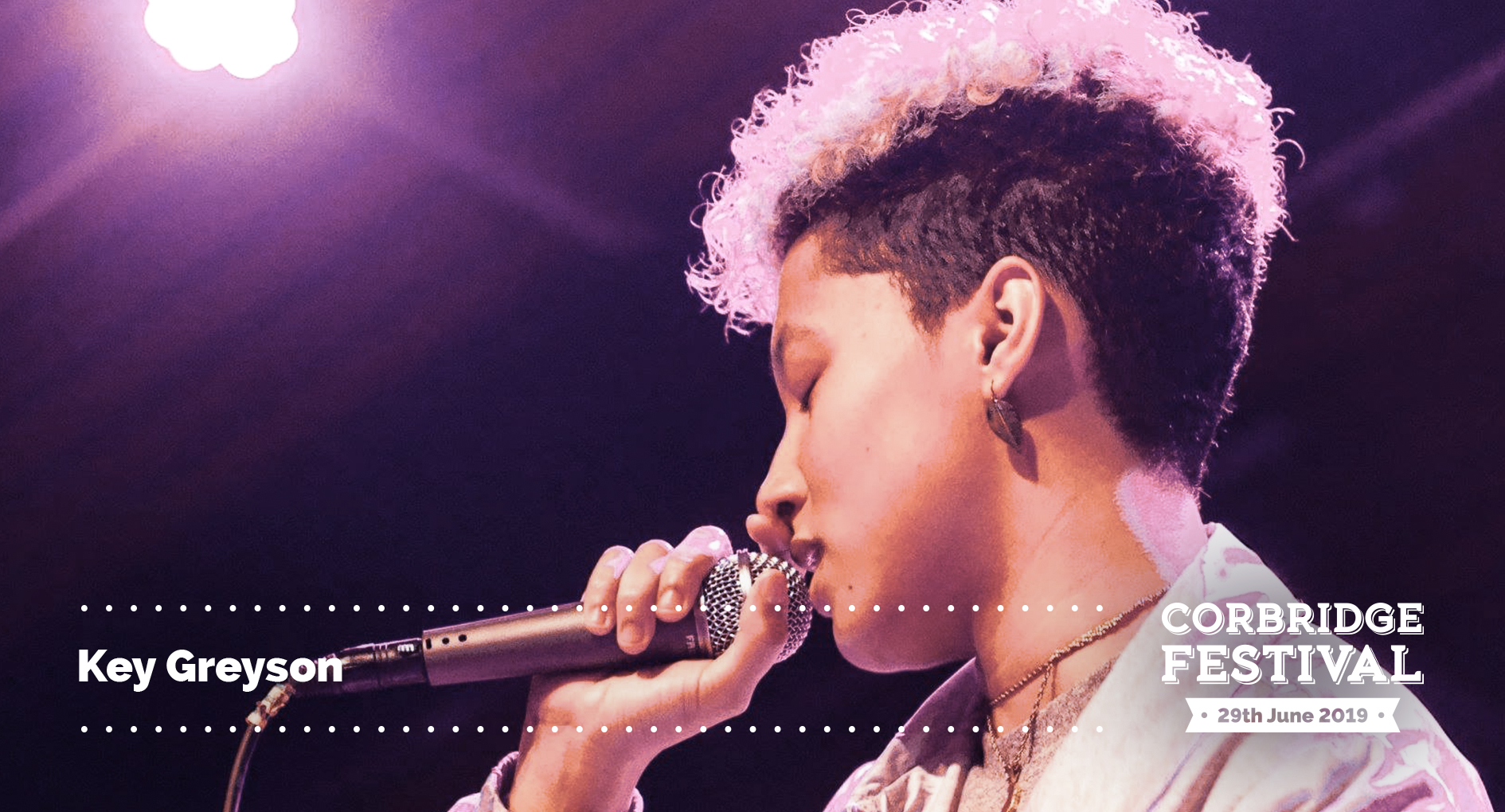 Kay Greyson
Another fantastic performer who we've borrowed from Newcastle upon Tyne is 20-year-old rapper Kay Greyson. Kay's already well known in the Newcastle hip-hop scene and has even released the brilliant track NCL to commemorate the city. As well as writing and rapping new songs, Kay's been keeping very busy with other projects too. She's recently supported N.W.A's DJ Yella and Lil Eazy E (the late Eazy E's son) at their Newcastle show, and has also featured in BBC's Inside Out. Kay appeared in the BBC show to talk about her inspiring work with local schools, as she's been using rap to teach teens future life skills.
Most recently, the up-and-coming rapper has released new single Give It All, which we're desperate to see live this summer! If you love catchy beats and impressive rap skills, make sure you don't miss Kay's Corbridge Festival 2019 performance!


Our line up is full of dazzling and inspiring talent. Also joining us is Irish folk-rock singer Dan Donnelly, who you may recognise from Irish indie band Watercress – a band well known for their song 'Candlemaker' which was penned by Dan. Another unmissable act is the female-fronted rock band Blistered Molly, who perform incredible covers of 70s and 80s rock songs by artists like AC/DC and Guns 'N' Roses.

We'll also see the return of Corbridge crowd favourites like Balkan brass band The Baghdaddies and beat boxing champions Bloxed Beats. Local alt-pop trio Twist Helix will wow you with their fun electronic tunes, while sibling quartet The Cornshed Sisters will be treating you to some fantastic folk music.
With all of our amazing music, we know that this year's festival is going to be unforgettable. We've also got comedy acts, music workshops, yoga and wellbeing, circus acts, award-winning food vendors and heaps of children's entertainment. To make sure you don't miss out, make sure you book your tickets now. And hurry, they're selling fast!