Did you miss us?! Well, fear not, because the merry mayhem of Corbridge Festival is back for 2019!
We've got some sensational surprises in the pipeline to make sure that our fabulous family-friendly music festival is the best one yet. Since our musical madness hit pretty little Corbridge for the first time back in 2011, we've grown into one of the North East's favourite family events.

We've seen what guilty pleasures you bop along to, what legendary ballads you belt and what new talent makes your jaw drop. So, while you hold onto your hats (or flower headbands) and try and contain your excitement for next year's festival, have a read through some of our favourite moments from previous years…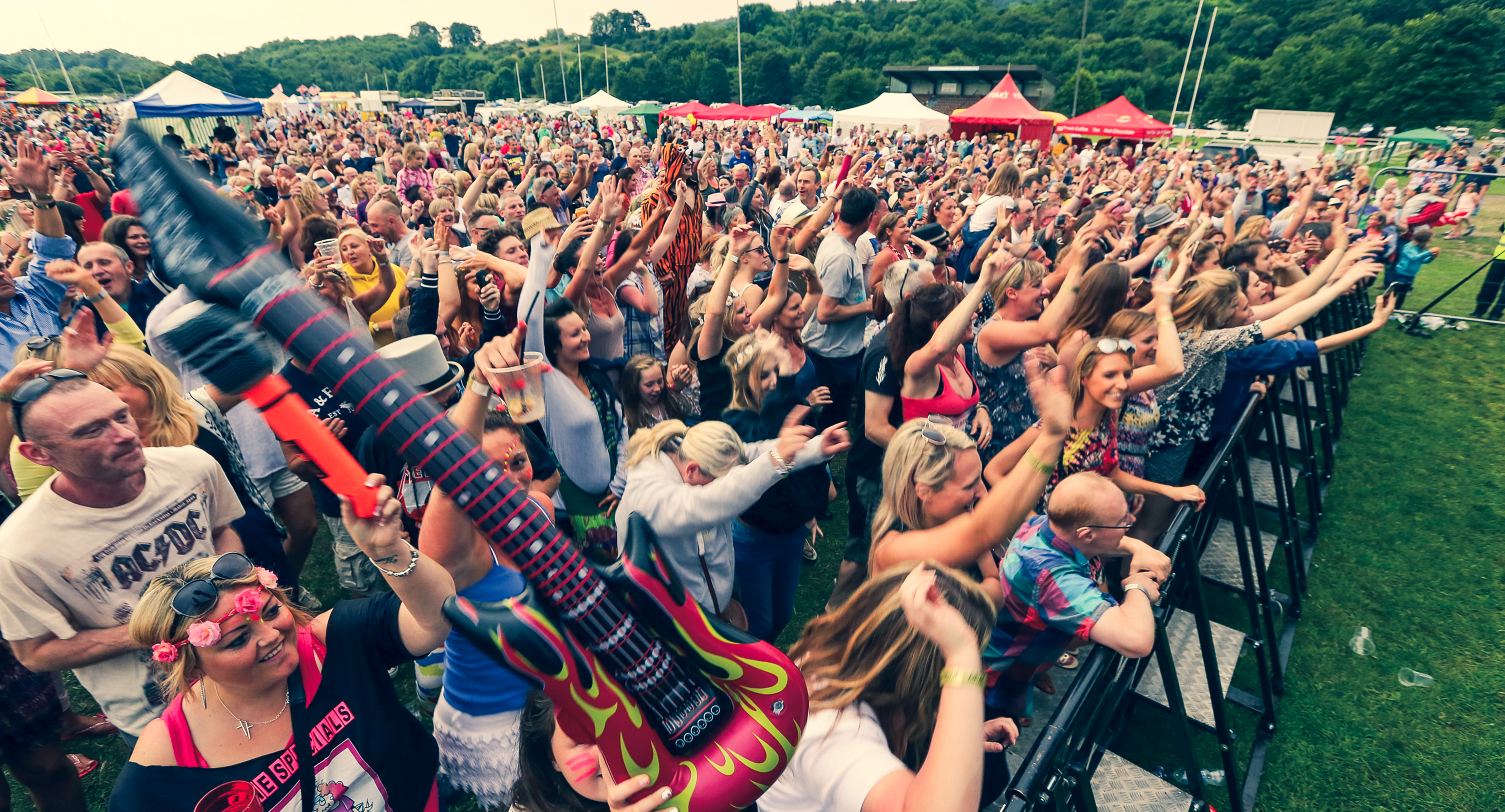 Corbridge Festival 2012
If they're good enough for Wembley, they're good enough for us. Britpop legends Simon and Oscar from the outstanding Ocean Colour Scheme were the first major act to headline our flourishing festival. Playing acoustic versions of classic anthems like the 1996 hit singles The Day We Caught the Train and You've Got It Bad, the extraordinary duo had the whole crowd swaying. We had renowned rockers The Quireboys with us too, whose gritty performance of hard rock hits like 7 O'Clock and Hey You caused a huge ruckus on stage. Founding member Spike is one of Corbridge's local lads, so we were thrilled to welcome him back home (albeit for one night).
Geordie funksters Smoove and Turrell were another local gem who caught our eye that day. Their toe-tapping melodies made "Northern Funk" (a cool fusion of northern soul, funk, hip-hop and electronica) our new favourite genre. We had soul, we had sun, we had cider… it was clear our little village festival was a hit.
It turned out that we were pretty nifty at sniffing out stars that year too. In 2015, three years after she cracked Corbidge, North East's very own Karen Harding hit the UK Top 10 with her superb single, Say Something. Angel-voiced Rae Morris was another talented gem who we spotted early. The then-20-year-old wowed us way before she released her debut album in 2015, which reached #9 in the UK Album Charts. Hmm, did anyone spot a time machine in 2012?

Re-live Corbridge Festival 2012 →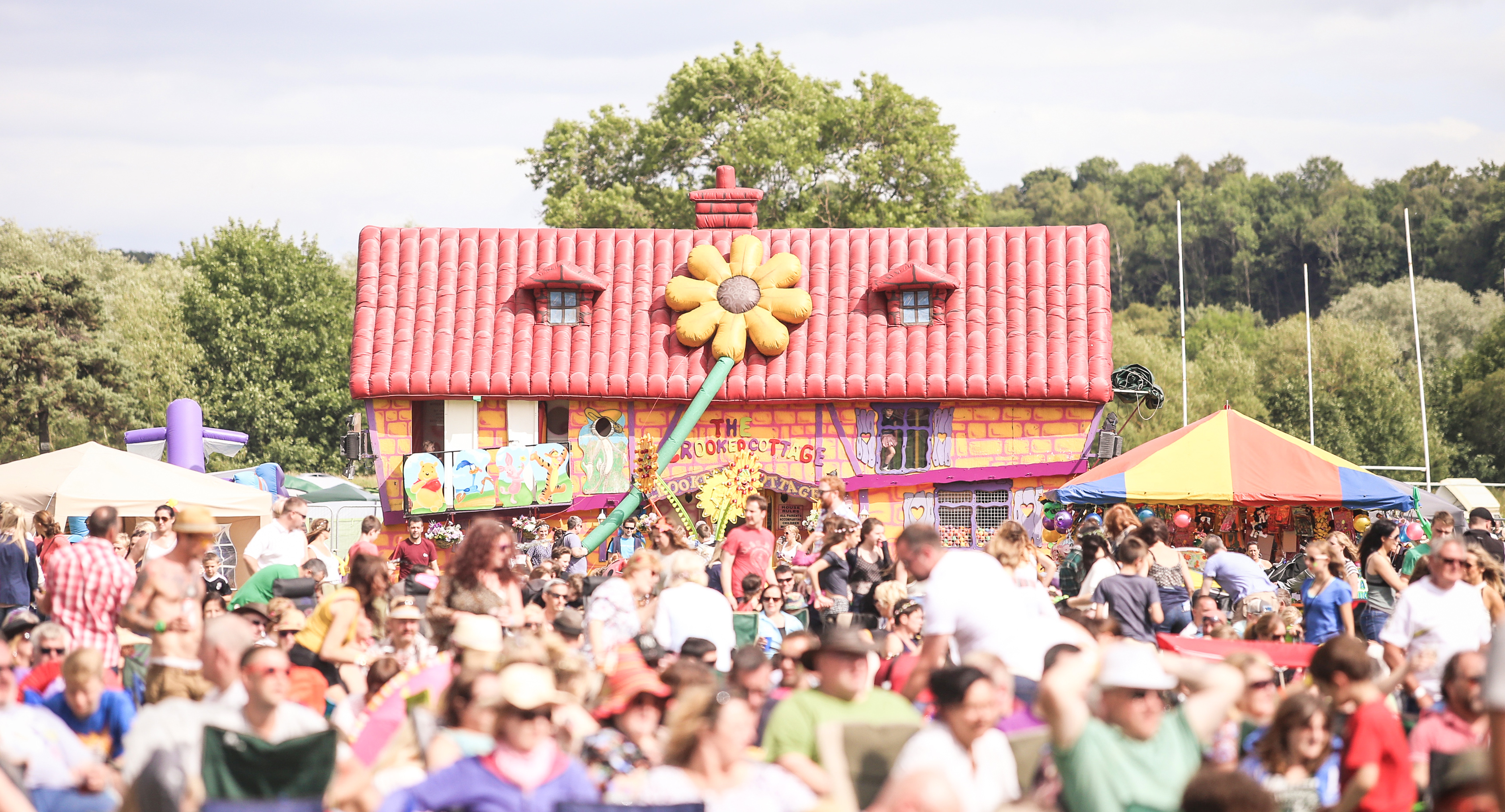 Corbridge Festival
2013

From the fields of Glastonbury in 2000 to the fields of Corbridge, 2013 was the year that had the whole of Corbridge-fest dancing in the moonlight to the magnificent Toploader. The alt-rock boys performed their platinum-selling cover to (but mainly alongside) an exceptionally enthusiastic crowd. Their rendition of Dancing in the Moonlight made musical history in 2000, when it spent a whole year in the European Airplay Charts. It re-entered the Top 40 the same year that the band played Corbridge and managed the 18,000,000 hits mark on YouTube, a whopping 13 years after its release. It's no wonder our crowd were so excited!

Quirky reggae-meets-rock Mancunians, Jeramiah Ferrari amazed us with their mesmerising genre-weaving style. Heavily influenced by the likes of Bob Marley, Sublime and Toots and the Maytals, the four lads introduced us to a fresh new wave of reggae. Nowadays, they're touring with legendary The Wailers and are seasoned festival stage performers with a superb reputation for live sets, so we're chuffed we caught them when we did.

We loved listening to Newcastle lad Jamie Squire, who was accompanied by world-renowned musicians like Dire Straits' Alan Clarke on keyboard and Adam Phillips on guitar (Whitney Huston and Cher's guitarist!). Now, our Jamie stars on BBC One each week singing the tracks for the Strictly Come Dancing contestants and is a touring member of The 1975! Pretty impressive, right?!


But as we know, our darling festival is so much more than just music, and 2013 was no exception. We're proud to be a family-friendly festival, which is why we always pop a little something in for everyone of all age groups. With wonderful workshops like African drumming lessons, kids yoga, den-building, jewellery-making and DJ training, our field was crammed full of family fun. Our circus tent came back for another year too, filled with the best magic shows and acrobatic displays that wowed the whole crowd.

Re-live Corbridge Festival 2013 →


Corbridge Festival 2014
Headlining this year were 80s legends, Big Country, who stunned crowds with smash hits like In a Big Country and Just a Shadow. But these weren't the only legendary anthems to grace our ears that day, because "Queen of Rave" (or so she was dubbed in the 90s) Rozalla belted her classic dance banger Everybody's Free. We even had Chris Helme from The Seahorses, John Squire's post-Stone Roses band, play beloved hits like Blinded By the Sun and Love is Law.
While we do love pre-millennium classics, we wanted to make sure we had plenty of tremendous tunes that the whole family could enjoy. That's why we sprinkled a special helping of fresh talent in the form of beat-boxing champion Ball-Zee, Sunderland rockers Boy Jumps Ship and rock & soul quintet Happy Daggers. We made sure the tots were kept happy too, by bringing back precious play-time favourites like our play bus, storytellers and face-painters.

Re-live Corbridge Festival 2014→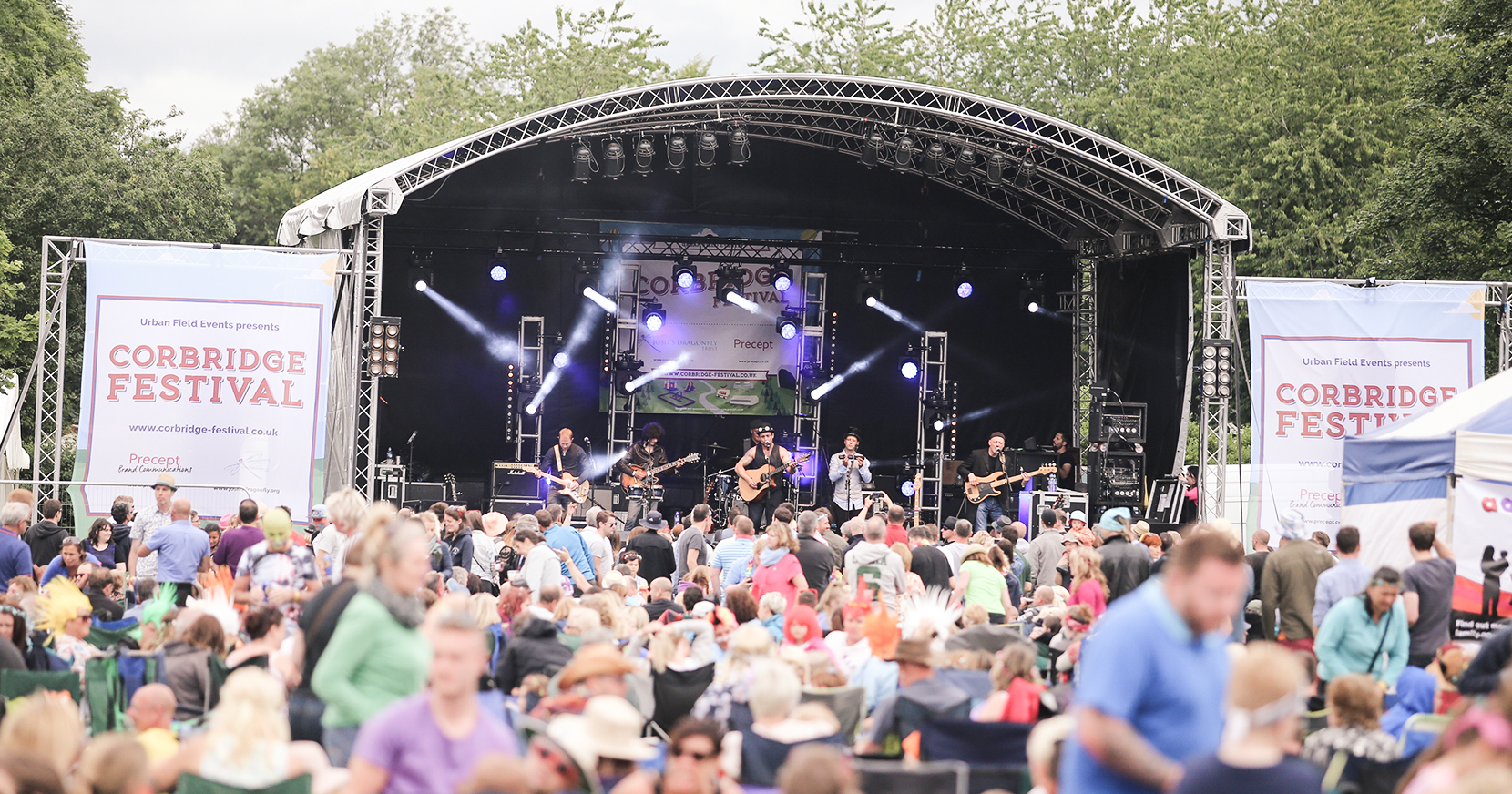 Corbridge Festival
2015

Blissfully bellowing Teenage Kicks along with The Undertones in our beautiful Corbridge would undoubtedly become a favourite summer memory for 2015 festival-goers. The punk rock icons performed the famous 70s hit with the same spirited swagger as they had done decades earlier. Think Corbridge-fest meets Top of the Pops '78. Other wonderfully well-known artists included Miles and Erica from The Wonderstuff, who rocked 90s chart hits Size of a Cow and Welcome to the Cheapseats, as well as electronica sensation Angie Brown, who had us all dancing to the ever-so energetic I'm Gonna Get You.

But according to all our little nippers that year, there was one act that stood out way more than these so-called musical legends… it was the marvellous Professor Pumpernickel! Equipped with his travelling laboratory, the peculiar prof arrived at our festival to teach tweens about the whacky wonders of science. With explosive experiments, mind-bending magic and physics phenomena, we suppose we can see why he was a contender for best performance at our family-friendly festival.

Re-live Corbridge Festival 2015→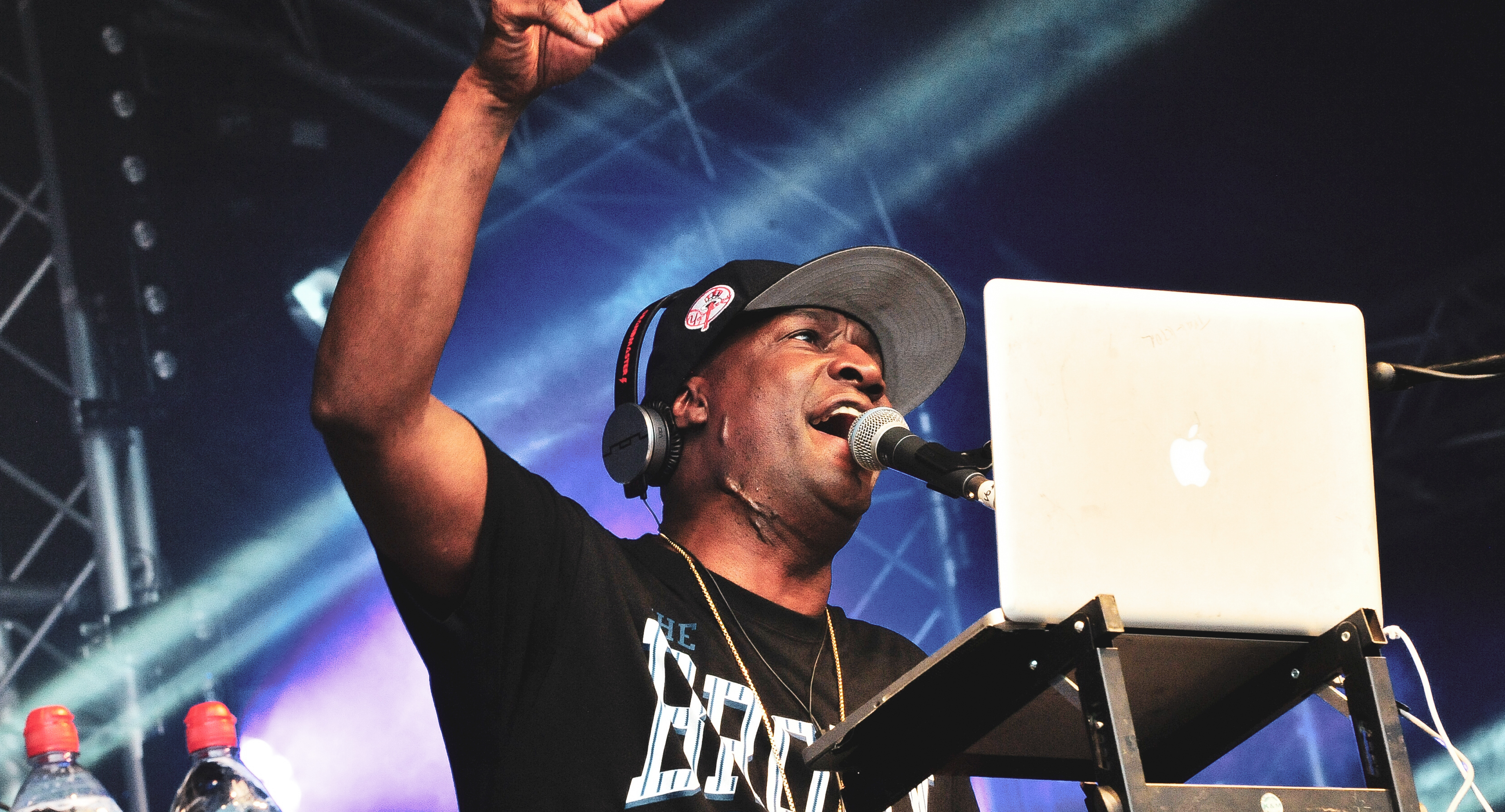 Corbridge Festival
2016

With our fantastic festival becoming more and more popular each year (2015 had drawn a crowd of 4,500), we knew we had to pull out the stops even further. That's why we bagged one of the coolest and biggest bands of the noughties, The Coral. After smashing the UK top 10 with hits like In the Morning and Dreaming of You, the Merseyside boys wowed crowds with the well-known favourites, as well as treating them to new tracks from their then-new album Distance in Between.

But before we were roaring in the morn-iiiiiiiin', we were already feeling buzzed by the incredible DJ set from hip-hop legend and Rock & Roll Hall of Fame inductee, Grandmaster Flash. His scratching and mixing of beloved old-school bangers like Jump Around had the crowds doing exactly that.

Another adored act was Neville Staple Band with a ska-tastic set. Frontman, Neville Staple, was part of 70s ska band The Specials, so we were delighted when he played a couple of their classics, like the hit single A Message to You Rudy. Star-to-be Cortney Dixon certainly stunned crowds with her quirky and powerful sound, bearing an uncanny resemblance to Paloma Faith.

Re-live Corbridge Festival 2016 →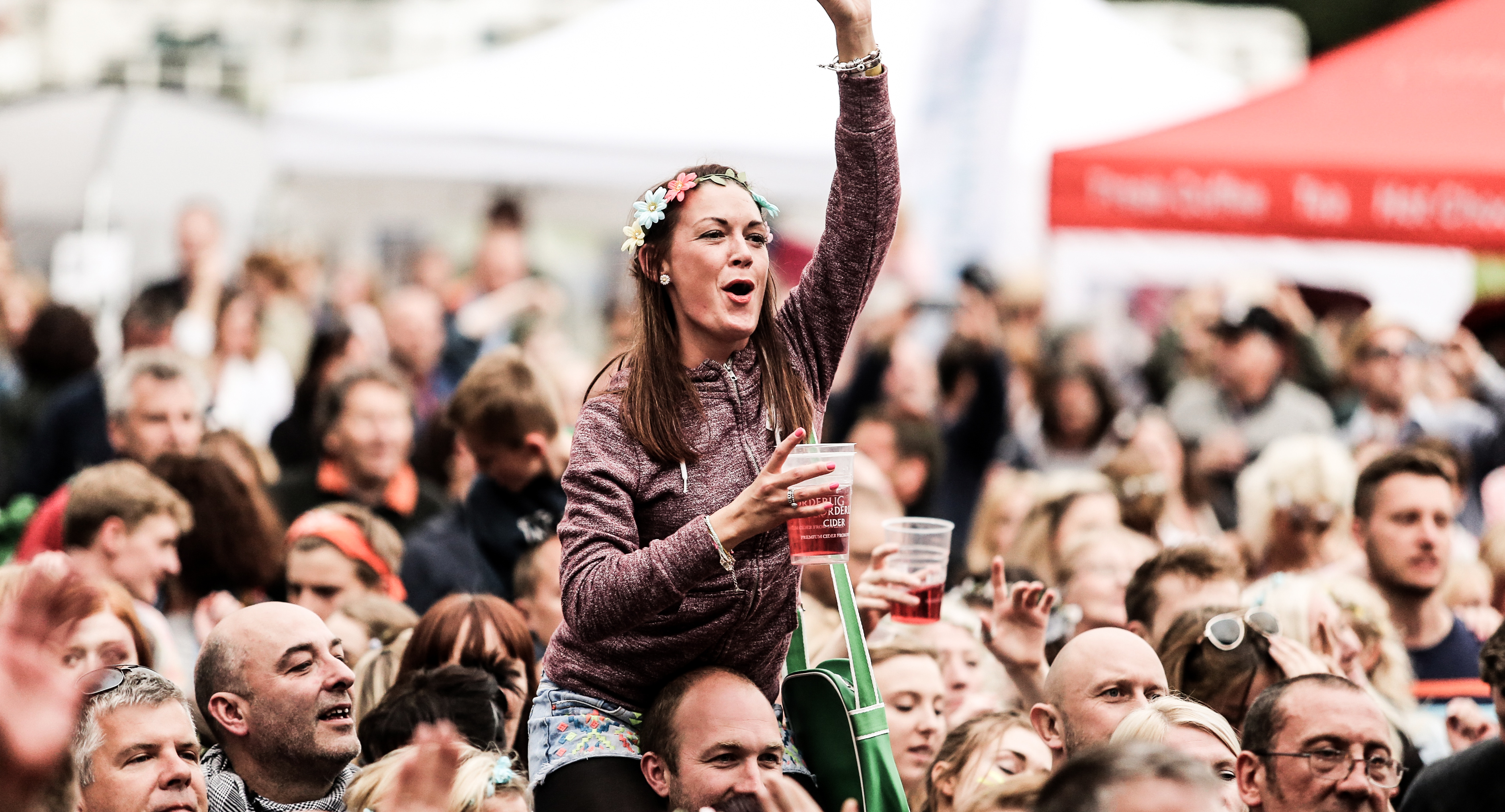 Corbridge Festival
2017

Headlining our splendid star-studded line-up in 2017 were Britpop icons, Cast. The famous four-piece donned a glorious selection of 90s classics from platinum albums like All Change, as well as a couple of tunes from the newly released Kicking Up The Dust. We even had beloved funk and soul DJ Craig Charles play a sensational set for our Friday night campers, which caused some serious shape-cutting.

But the headliners weren't the only legends to lend themselves to our line-up that year. We were incredibly lucky to be joined by From the Jam, who were commemorating the 40th anniversary of The Jam's debut album, In the City. The former members of Britain's biggest mod band transported Corbridge back to 1977, rocking greatest hits like Going Underground, Eton Rifles and A Town Called Malice. We seemed to have popped all the national treasures in our line-up this year, because we also had ska sensation, The Selecter! Lead by the spectacular Pauline Black, the 2 Tone band performed with the same anarchic passion that they're known and loved for.
Corbridge Festival
2019

After a fallow year in 2018, we're about to make a marvellous return… and we're bringing more music, magic and mayhem than ever. In fact, we've got so many main stage acts lined up, that we've extended our Friday programme to fill a full day. Yep, that's two whole days of merry Corbridge madness. And without spoiling any surprises, we think that this is our best line up so far!

So what are you waiting for?! Our fantastic family-friendly festival is one that's not to be missed! Discounted early-bird tickets are available until 31st December, so get yours now before they sell out.