Trying delicious street food is one of the best things about being at a festival, which is why we've invited some of the North East's best vendors to Corbridge 2019. From juicy burgers and fried buttermilk chicken to Mediterranean mezze and freshly baked tandoori naans, our festival will be packed with tasty treats to suit everyone.
Whether you're meat-crazy, vegan or vegetarian, gluten-free, or a fussy tot who's more interested in the face-painting stall, you'll still be spoilt for choice with all of our yummy options. It's not just us who thinks we've done a pretty good job at choosing vendors either, because a lot of our traders have been featured in "best North East street food" articles by Living North and Buzzfeed.
So, let's take a sneak peek at our mouth-watering line-up…
Tandoori Naan Hut
Tandoori Naan Hut will be bringing a taste of India to Corbridge with its delicious Punjabi street food. They'll be getting taste buds tingling with fresh tandoori open naans (made in their own traditional tandoori naan oven) topped with a choice of authentic Punjab curries, mango chutney, mint raitha, pickled red cabbage, fresh coriander and homemade chilli sauce. The hut's already hot on the street food scene, as they're regularly invited to some of the best food festivals in the UK like Liverpool Food and Drink Festival, North East Chilli Festival, Sunderland Festival of Food and even Vegan Festival UK (despite specialising in both meat and veggie dishes).
While their fiery flavours may taste exotic, the vendors are actually based in Newcastle upon Tyne and use fresh, locally sourced ingredients from neighbouring suppliers. Their unique recipes are designed by themselves and cooked in-house, so you may struggle to find these tantalising tastes anywhere else! Whether you're a meat eater, a vegetarian, vegan or gluten-free, you'll all be able to indulge in one of these naan-tastic dishes – just look out for the little wooden hut.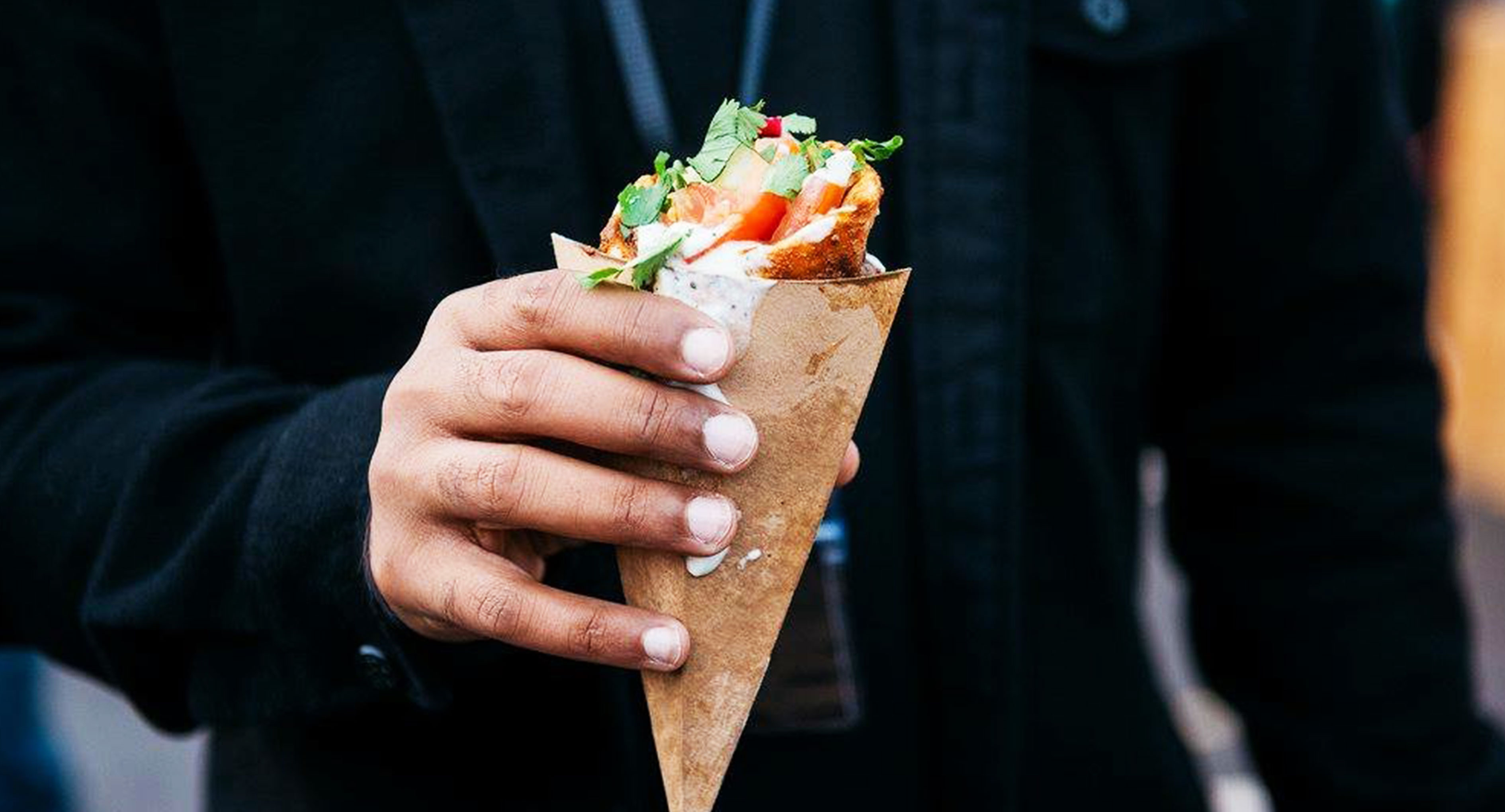 Fat Hippo
If you're from the North East, you've probably heard of burger legends Fat Hippo. Their restaurants have become fairly famed among locals and thanks to their mouth-watering, gluttonous burgers, it's easy to see why. Luckily for us they've got a street food van, which means they'll be dishing out their renowned grub to our Corbridge festivalgoers. They'll be whipping up hefty burgers straight from the grill, served with a selection of unique toppings and combos. Expect juicy meat patties, vegan and vegetarian bean burgers, Cajun fries and of course, their incredible Fat Hippo Sauce.
If you're an out-of-towner who's never tried Fat Hippo before, then we definitely recommend popping by their stall at the festival. After all, their food's becoming so hyped that it's practically a North East delicacy. It's raved about by a lot of local bloggers too. So, make sure you see what all the fuss is about.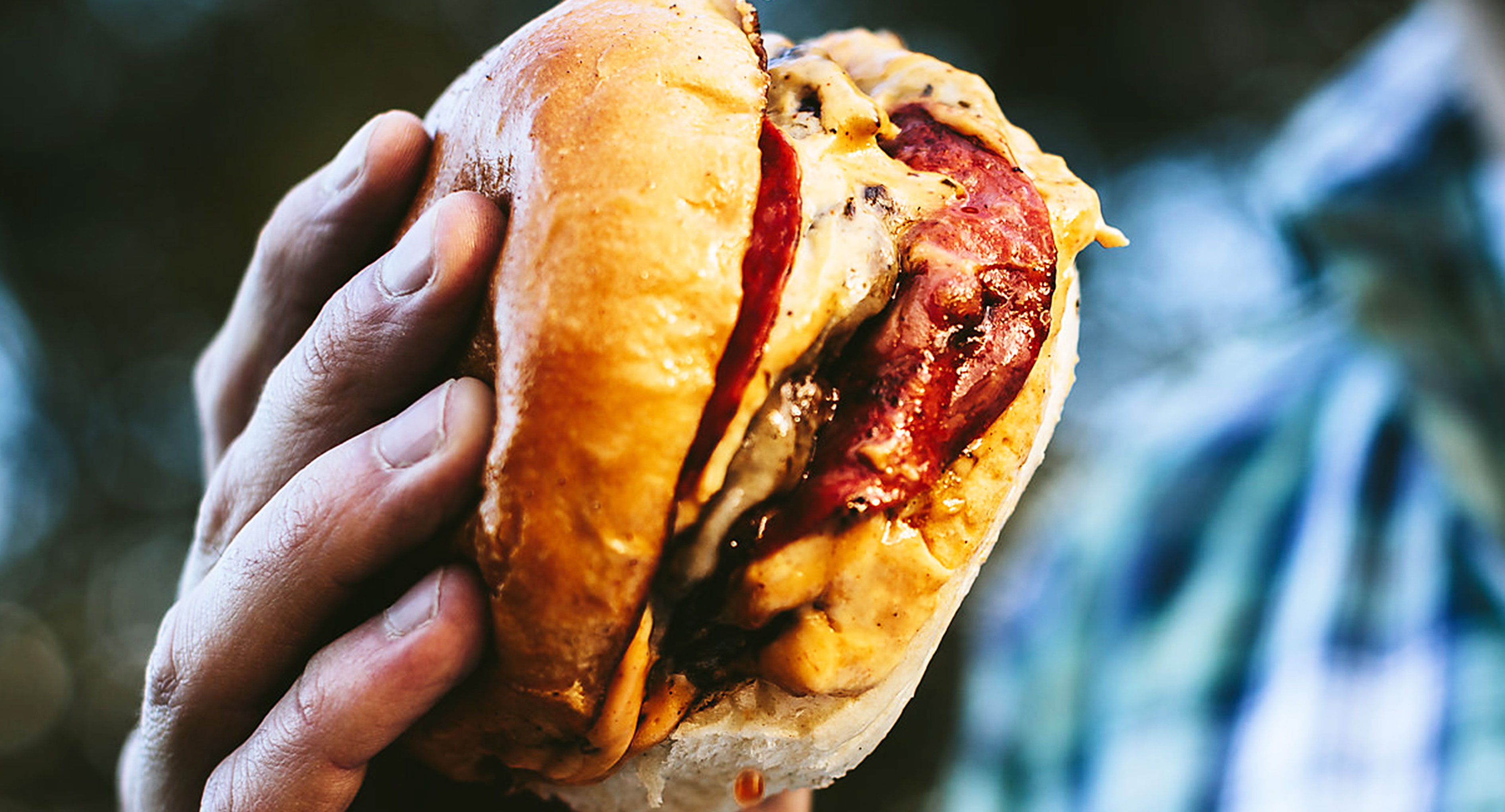 Fowl Play
Fried chicken fanatics, this one's for you. When it comes to chicken in the North East street food scene, Fowl Play rule the roost. Their brined, double fried, boneless buttermilk chicken is unlike any other. Served in a variety of ways, you can get it in a trusty bun or in a tray with a buttermilk waffle and smoked chilli butter. Everything's coated with their fabulous Fowl Sauce, which is so good that you'll soon want all food to be drizzled in this tangy goodness.
Fowl Play usually vend around a number festivals and events in the North East, as well as being a resident trader at Newcastle's swanky container community By the River Brew Co.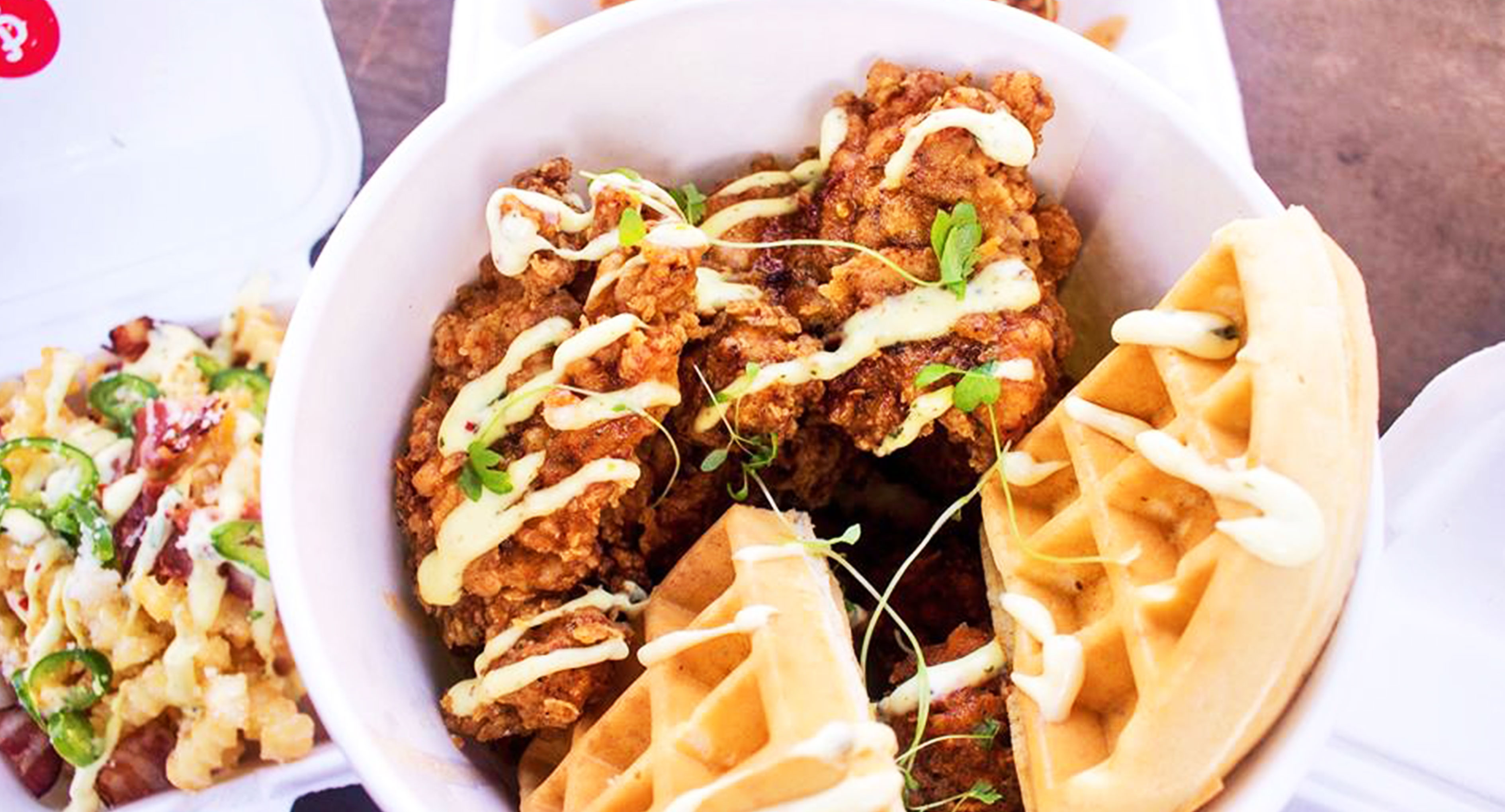 Fire and Dough Pizza
You can't go wrong with a good pizza. Especially not with Fire and Dough's mouth-watering Neapolitan wood-fired pizza. The street pizzeria was first set up in our very own Corbridge, by two local lads who wanted to create delicious pizza with good quality ingredients, style, impeccable service and a bit of personality. Now, they're high in demand all around the North East and have even featured in popular magazines. Look North dubbed them 'ones to watch' while Appetite Magazine recognised them as one of the region's best pizza spots. Luckily, they've remembered their roots and will be back in Corbridge for our festival, giving you all the chance to try some of their fancy acclaimed pizza.
They're known for their unusual and inventive toppings (they recently released a one-off curry pizza) but it hasn't yet been revealed which toppings they'll be serving up at Corbridge-fest. While we're certain it'll be a lot tamer than a curry pizza, we're still so excited to see the menu. And for all you fussy eaters, fear not, our reliable friend Margarita will definitely be attending.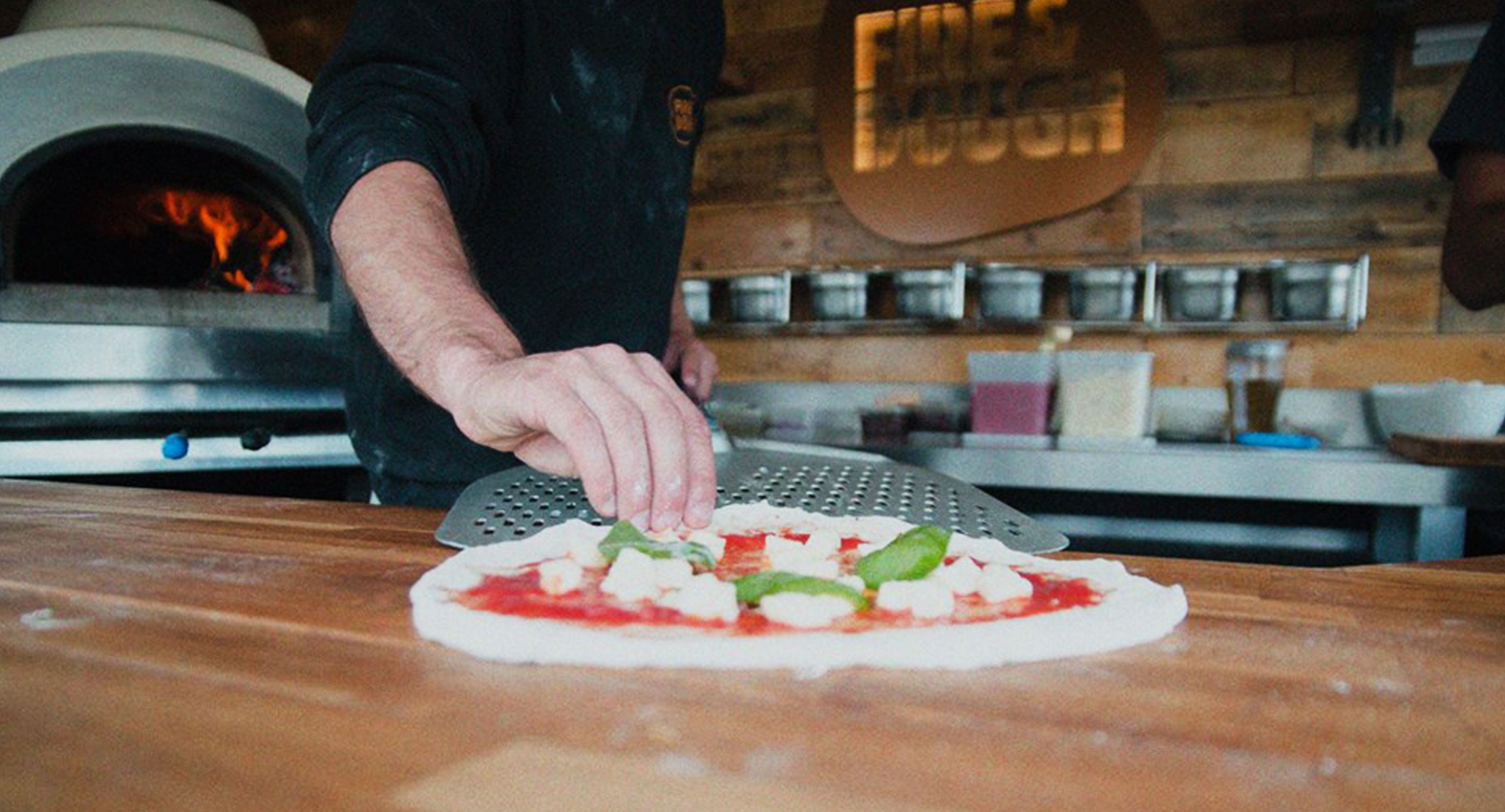 Papa Ganoush
Mediterranean mezze bar Papa Ganoush will be serving some of their sensational shawarmas, packed with lashings of their trademark spicy fillings. Papas will be providing a tasty choice of meat, halloumi, and falafel-based dishes, which will all be accompanied by fiery mezze vegetables. Like so many of our 2019 vendors, Papas is another local-turned-big-shot.
The family-run business began as a temporary trading spot at Fenwick's Food Hall, but the after the news of its incredible food soon spread, the vendors became restaurateurs, with two venues in Newcastle upon Tyne. It's received some amazing reviews, with BBC Good Food writing "amongst the best falafel in the country", Living North awarding it 'Informal Diner of the Year' and Olive Magazine featuring it in their 'Top 15 UK Street Food Vendors' list. If you're a bit of a foodie, Papa Ganoush is a must.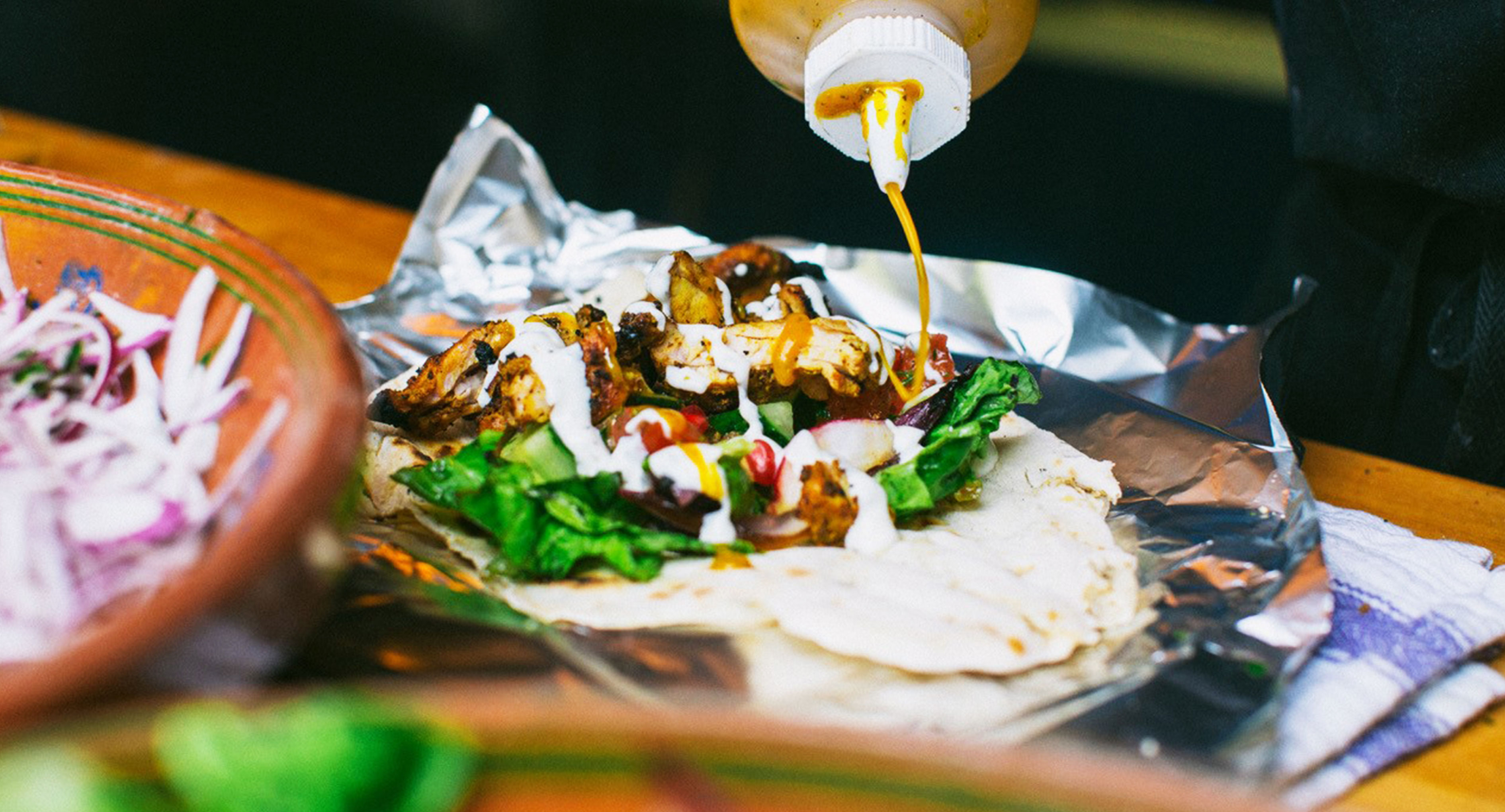 La Petite Creperie
If you're a bit of a sweet tooth, you're in luck. Because we're bringing one of the North East's best sweet-treat vendors to Corbridge. La Petite Creperie will be making their mouth-watering authentic French crepes and bringing yummy toppings like salted caramel and lotus biscoff, as well as classics like Nutella and lemon and sugar. The charming creperie is run by Toulon local, Julien and Parisian, Frederic, who set up a stall in Grainger Market after their move to Newcastle upon Tyne in 2014. Using traditional recipes and French ingredients, their tasty, freshly-made crepes are a huge hit with locals and North East bloggers. The creperie was so adored, in fact, that it won the prestigious Newcastle Small Business of the Year 2017 award, after receiving an unbelievable amount of votes from Newcastle's public.
Living North magazine have even interviewed Julien and Fred to find out more about their fabulous crepes. The crepe creators told the magazine all about La Petite's origins, explaining how Julien had learned the recipe from his Breton (crepes originate in Brittany) chef father, and how they regularly receive delivery orders from French footballers. We're très impressionné. And we can't wait to try a caramelly crepe (Julien's favourite) in June!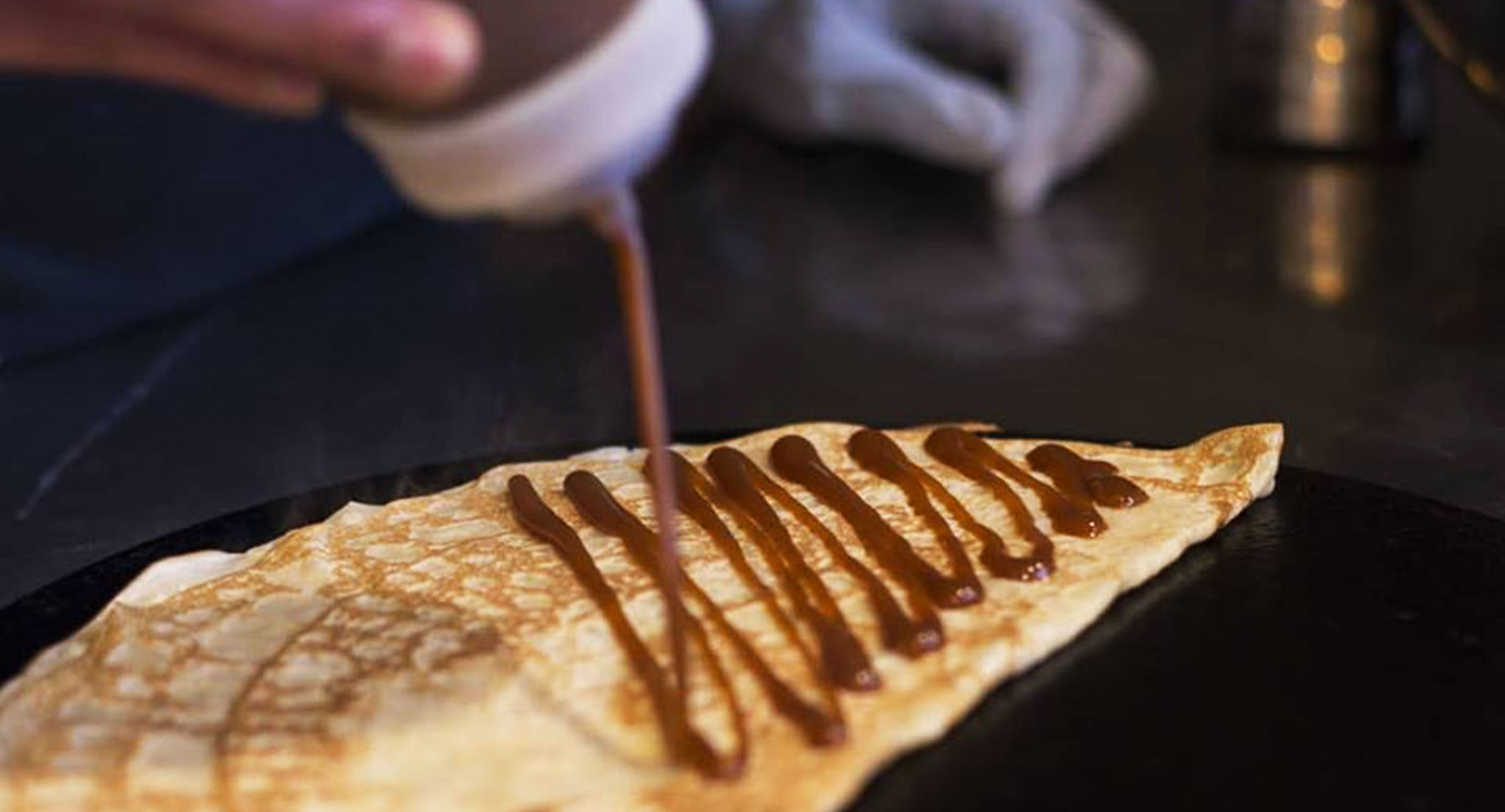 Northern Wilds Pizza
Is there such thing as too much pizza? Of course not! That's why Northern Wilds Pizza will be joining us too. Equipped with their wood-fire oven, Northern Wilds are locally renowned for their incredibly quirky (and tasty) menu. The pizzeria was born from a love of wild food, with Northern Wilds forging and sourcing their own ingredients from Northumberland's forests. Their delicious wild food has lead them to create unique toppings like rabbit, lemon and chilli peppered smoked salmon, lacto-fermented wild garlic leaf, and home-reared rare breed pork.
And because Living North seems to have praised most of our outstanding vendors, it probably won't surprise you that they've hailed Northern Wildes too. The forgers were featured on the magazine's 'Best Places to Go For a Pizza' article, where the food editor acknowledged their pizza as one of the region's finest. If you love experimenting with new food, make sure to stop by Northern Wildes' wagon and see if you're a forged food fan!
Vegano
You didn't think we'd leave out our Corbridge-fest vegans did you? We've invited Vegano, the North East's lead vegan food vendor, to join us. The plant-based vendor, famed for their spectacular 'cheeze' burgers and 'Wor Dirty Doner' kebabs, is a regular trader at Newcastle's Quayside Market. Serving up vegan fast food, the one-of-a-kind vendors prove that it's not just meat eaters who can indulge in glorious carb-tastic grub.
Vegano are a firm favourite at food festivals and vegan festivals, as they challenge negative vegan food stereotypes. Think vegans just eat rabbit food? More like crispy fakey bacon, gooey cheeze, chilli dogs and nachos! We're thrilled to have Vegano serving up their remarkable junk food at Corbridge.
We've got so many scrumptious dishes at Corbridge Festival 2019 (with still a few more delicious offerings to come) and we can't wait for you to give them a try. Fans of fiery flavours will adore Tandoori Naan Hut and Papa Ganoush, while pizza connoisseurs will be utterly impressed with Fire and Dough's famous Neapolitan dough. If you fancy something a bit simpler (but just as tasty), we've got plenty of traditional food vendors too. We'll have our local organic butchers, Kielder Organics, serving up succulent burgers made from their renowned prime cuts of meat, as well as Ronnie's Traditional Fish & Chips who'll be dishing out some proper Corbridge chippies.
Make sure you don't miss out on our mouth-watering food by booking your tickets now. And y'know, if it turns out you're not a fan of our fabulous music line-up, you can always seek comfort in the warm, carby goodness of buttermilk fried chicken and cheesy wood-fired pizza…