Taking your kids to a festival can seem like a bit of a daunting task. Will there be plenty of activities to keep them entertained? Won't they find it too tiring? Is there a quieter camping area to get a good night's sleep? There's a lot to consider.
But with the right planning, festivals can actually be a fantastic experience for little ones. It's a chance for them to play, dance, dress up, make friends - and most importantly, it's a wonderful way to spend time as a family.
To help you out, we've made a list of our top five tips to guarantee that your festival stays family-friendly.
1. Choose the right festival
Festivals come in all shapes and sizes. From a marquee in your local park to the 900 acres of Glastonbury, you're bound to find something to suit and your family perfectly. It's important to consider your budget – how much do you want to spend on tickets? Festivals can cost anywhere between £0 and £200+, so there's something to suit everyone's budget.
Make sure you do plenty of research to ensure the festival is family-friendly. Most festivals claim to be suitable for all ages and yet have no child-friendly activities in the line-up - or they can have 18+ events that last until the early hours of the morning. Look out for festivals with a full kids' itinerary or a children's tent. You'll be able to find line-ups that include fun entertainment like storytelling, face painting, music workshops, circus acts and street theatre.
It could be a good idea to choose a local festival too. Not only will you be able to miss the chaos of a long car journey, you'll also be supporting your local economy, local performers and community spirit. This also gives you the option to stay at home after the festival instead of camping, which is a good idea for first-time family festivalgoers who aren't ready for a full weekend fest!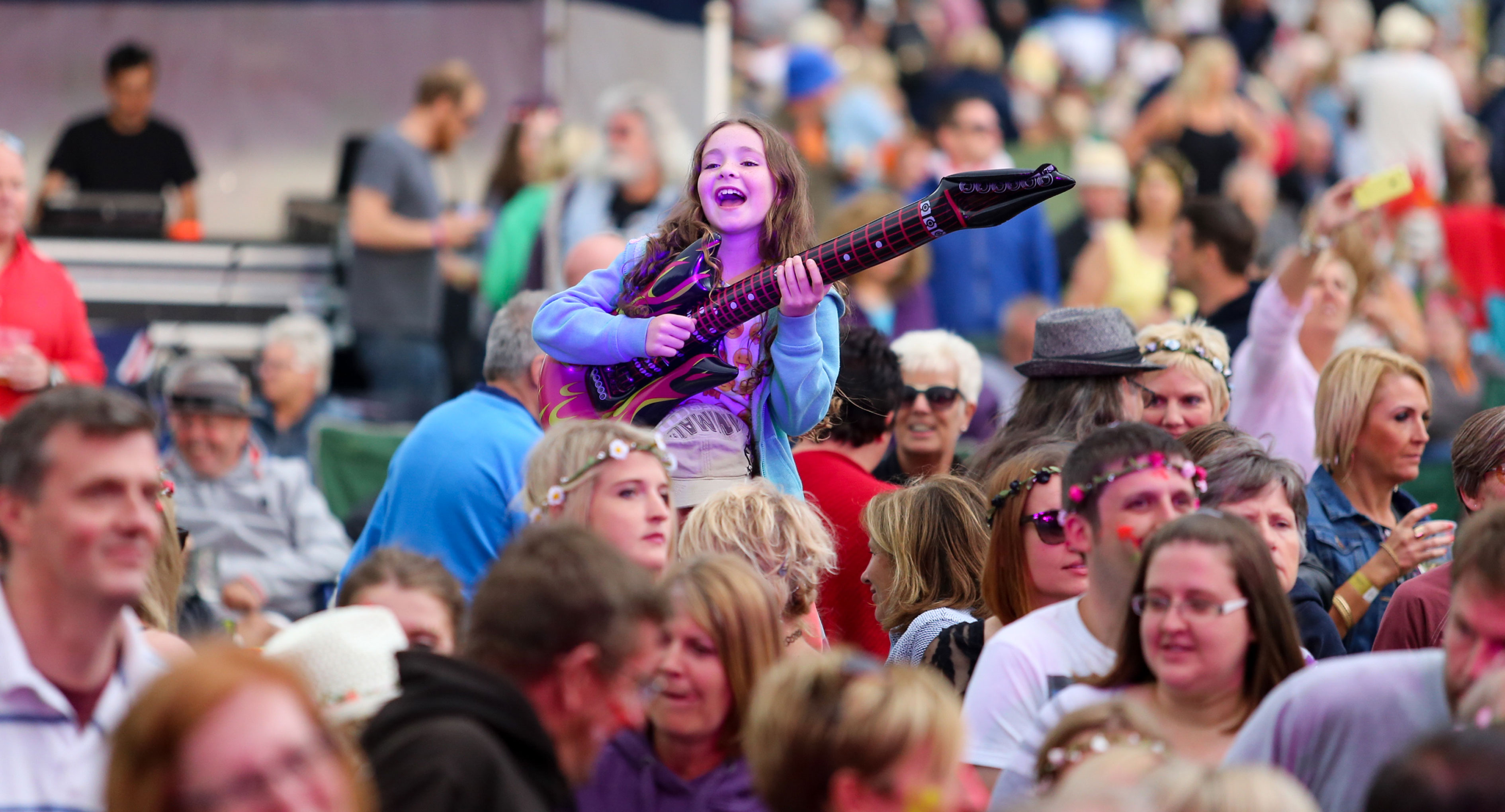 2. Only pack the essentials
Tents are cramped enough without each family member squeezing their entire wardrobe into it! So, pack light. And don't forget you'll be carrying your belongings from the car to the campsite, which isn't the easiest job in the world. Try to pack lightweight, compact and multipurpose things, like travel-sized toiletries and re-wearable clothes. And FYI, dry shampoo will be your lifesaver!
Festivals can get exceptionally muddy, so a good stash of baby wipes will inevitably come in handy – even more so if you're planning to ditch the showers (don't worry, we won't tell!) And of course, some antibacterial hand gel for when you're feeling a bit grubby.
Prepare for all weathers by bringing plenty of sun-cream as well as waterproof ponchos. And if you're planning a bit of a boogie with your little one, it's a good idea to buy some ear defenders, since tots' ears are extremely sensitive to loud music. A compact first aid kit is good to have too so that you're prepared for any little bumps and grazes you might encounter.
By making a good thorough checklist to help you pack, you'll be able to arrive at the festival with a peace of mind, knowing you've got everything you need to have a smooth-running, safe trip.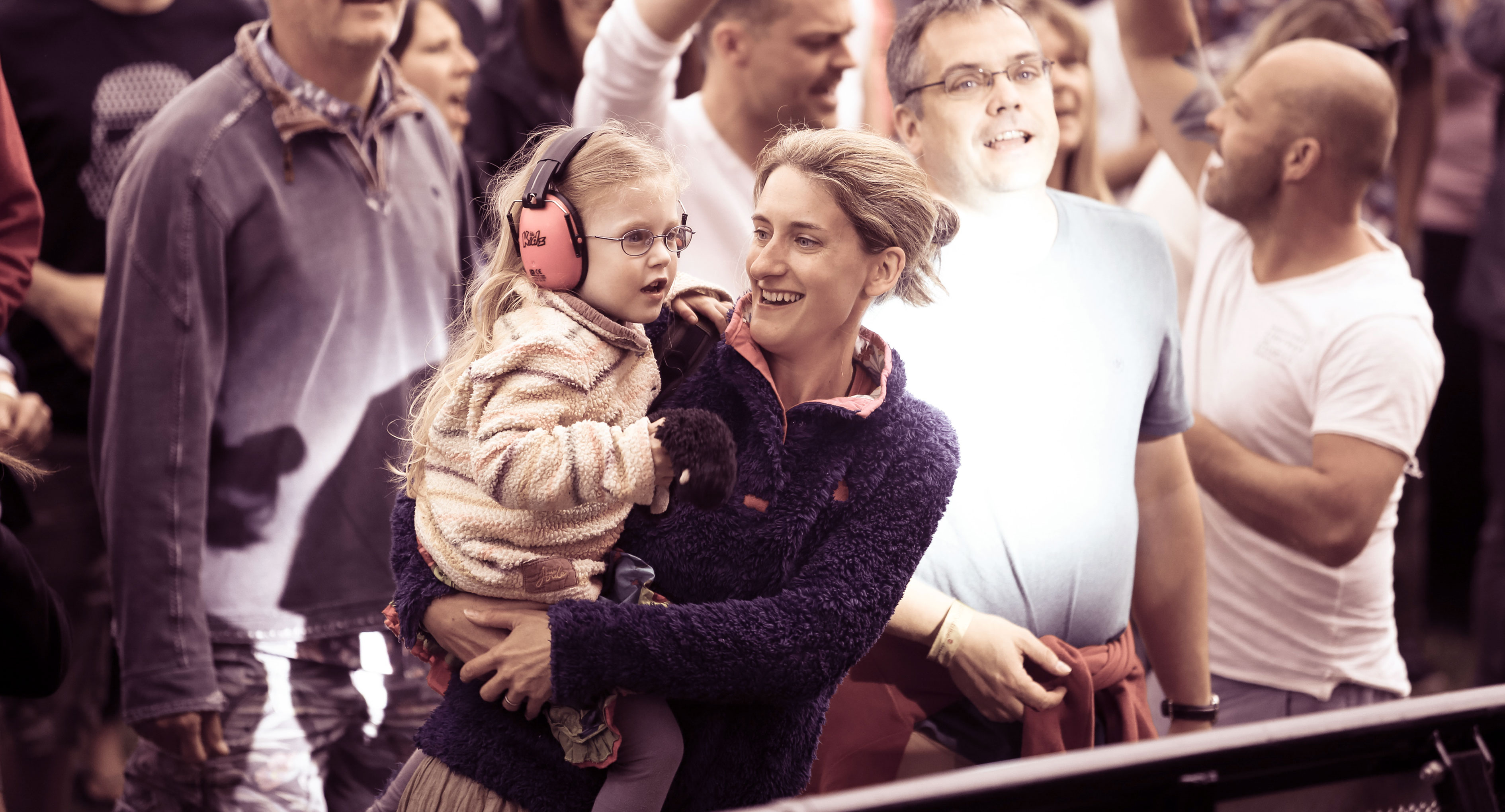 3. Dress accordingly
Comfy, waterproof and sturdy shoes are a must at festivals. You'll have to leave your fashion-conscience at home for this one! Fields can get shockingly muddy, especially if it's been raining, so be prepared for everyone's shoes to take a beating. It's best you all wear layers too since there's no way of knowing how hot or cold you'll all be.
While wearing comfortable and practical clothes is a must, that doesn't mean that you can't have fun! Festivals are a fab excuse to dress up, so why not let your kids choose a fun costume to wear? By letting them prepare a costume in advance, they'll become so excited to attend and quickly get in the fun festival spirit. Or if you don't want to go all out, you could craft flower headbands together to wear especially. Don't forget, you're there to have fun too, so don't be afraid to pop flowers in your hair!
Bright, colourful clothing can also come in handy when you're trying to spot your little nipper in a crowd, so try to dress them in something noticeable. To locate them easily at night, it's a good idea to give them glow sticks - which they'll see as a cool treat.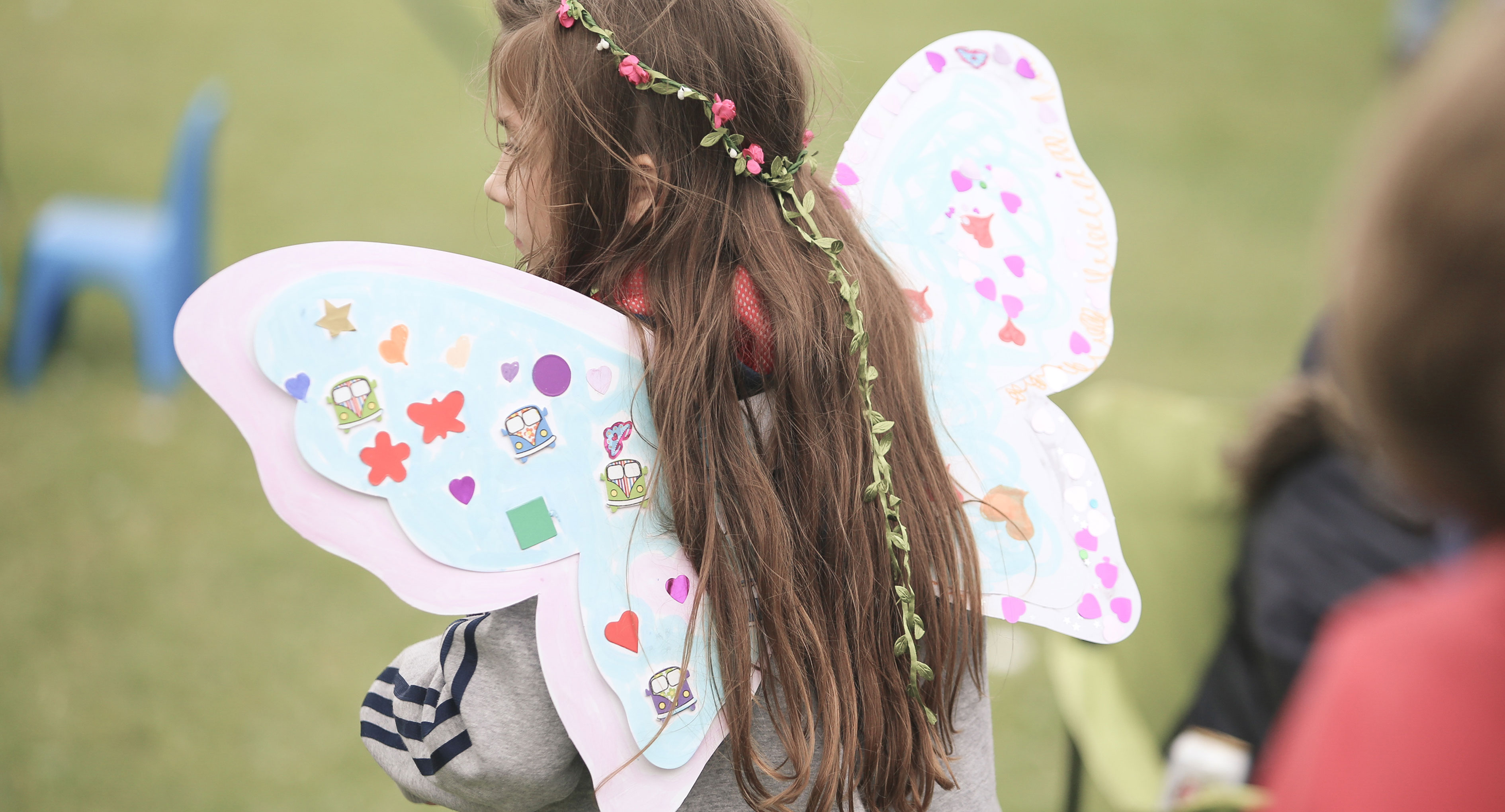 4. Rehearse a plan in case they get lost
Sometimes, our little ones can't seem to help wandering off - which, of course, is especially scary in a huge festival crowd. In case this happens, make sure you have a clear plan prepared so that you're able to locate them easily.
At family-focused festivals, it's likely that stewards are trained to handle lost children, so be sure to ask about this procedure when entering the venue. Writing your phone number on their arm, or having it printed on a t-shirt or wristband, is a good way to ensure that they're able to contact you. Perhaps pack a bright flag or big inflatable to wave too, or pre-confirm an emergency meeting spot.
Family festivals will have lots of safety precautions in place, so try not to worry too much. There'll be loads of stewards at hand, who will be more than willing to help if anything goes wrong. Just make sure your child knows how to spot one - so point out and describe their uniform upon arrival.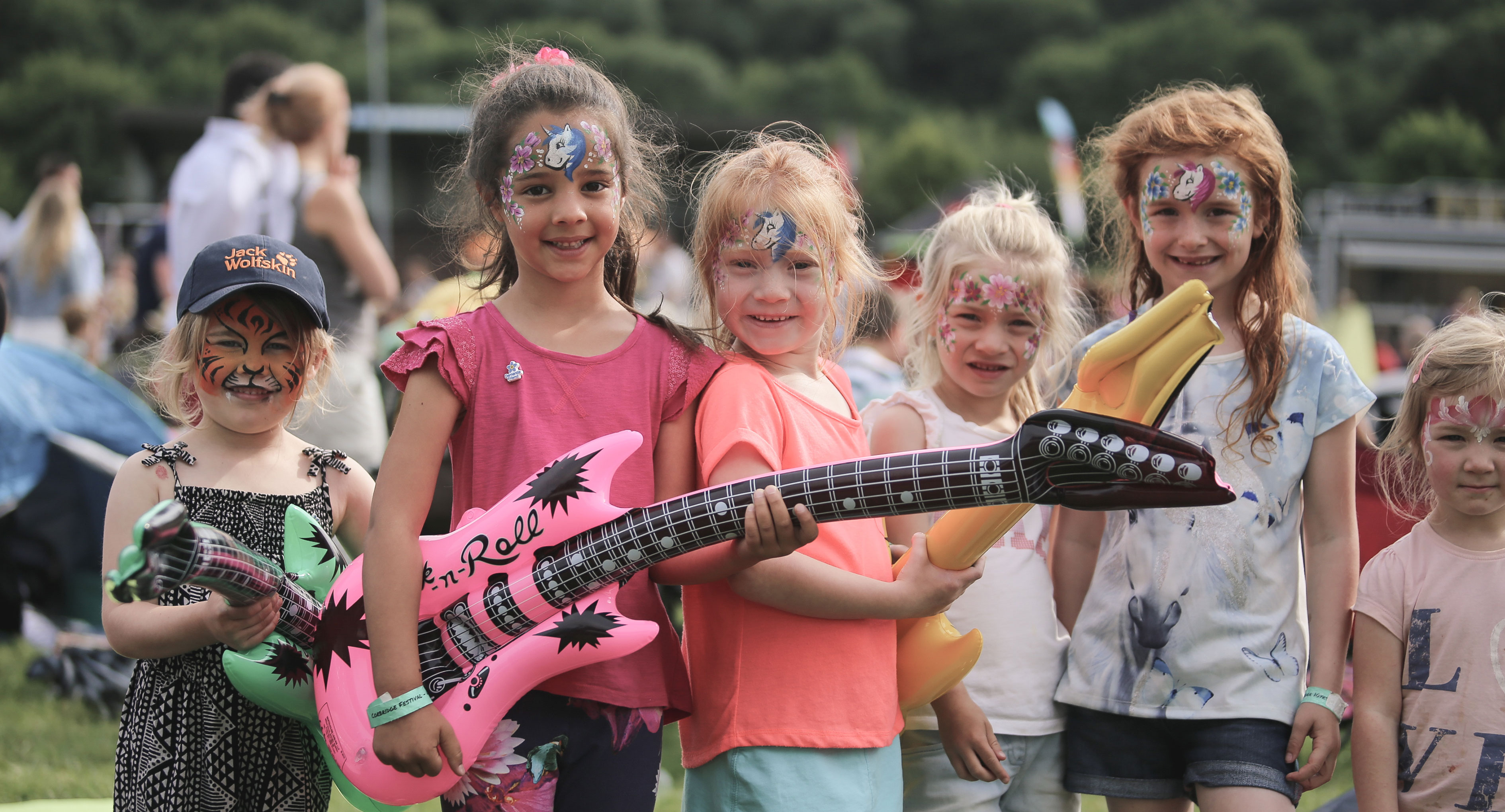 5. Plan which kids activities to take part in and arrive early
While lounging around listening to live music all day may seem appealing to us, kids may think otherwise. Be sure to plan lots of activities to keep them entertained throughout the day. If there's not a huge kids line-up at the festival, pack fun activities like colouring books, crayons and word searches.
If you've chosen a festival that aims to entertain kids, let your little one look at the line-up and choose which acts they'd most like to attend. That way you can plan a schedule that's fun for everyone. Encourage them to choose different types of activities - perhaps a mix of lively acts like kid raves or circus workshops, quieter events like storytelling or puppet shows, and brain-buster workshops like music lessons or science shows.
Try to arrive at each activity early, as space will fill up quickly and you'll want your child to get a good view. Plus, seeing a show from start to finish will keep them a lot more engaged than joining halfway through.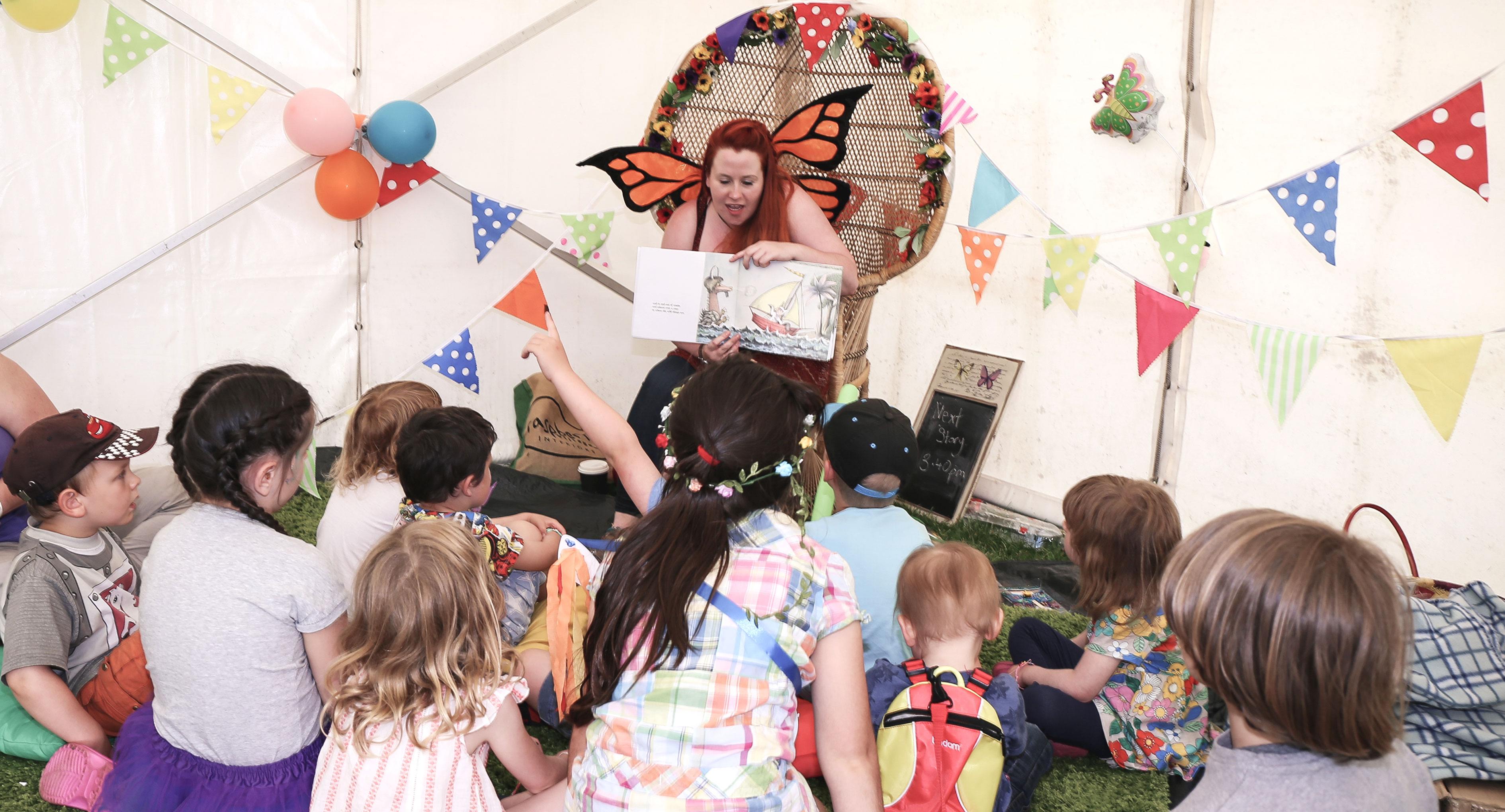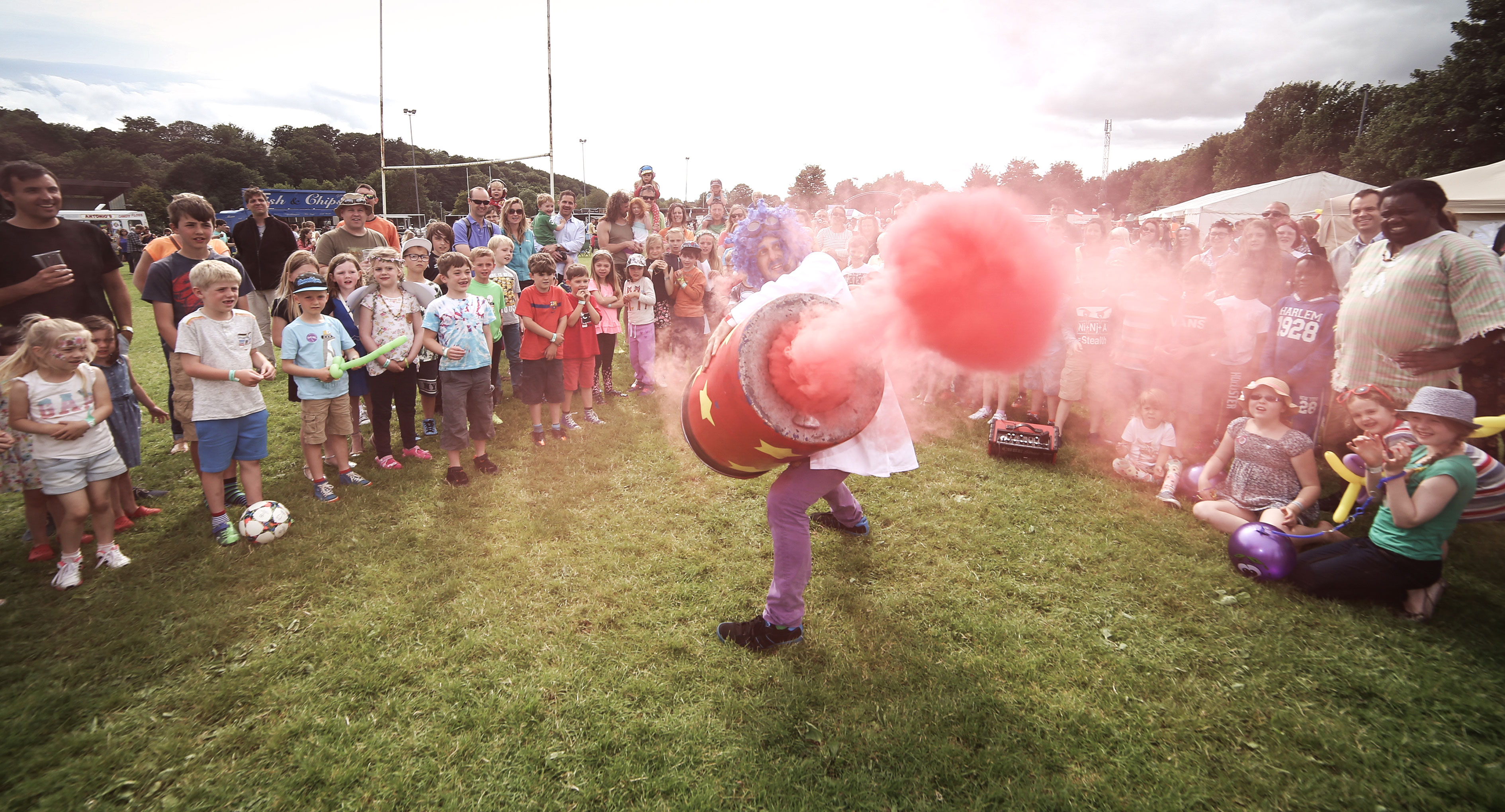 6.
Plan

your festival-friendly food

Most festivals don't allow you to bring food into the festival area, so be sure to check their guidelines. After all, you don't want to spend lots of time preparing a picnic only to have it confiscated! You can, of course, bring plenty of food into the camping area - so try to pack lots of dry-store stuff that has a long expiry date. Granola bars and fruit are great for brekkie, while sandwiches made with tortilla wraps stay fresher for longer.

But don't forget, the yummy food vendors are part of what makes festivals so special! Festivals offer a huge selection of delicious cuisines, bringing together the best local food businesses in the area – so don't feel guilty about allowing yourself and your little ones a few treats. Set aside a big enough budget for food so that you're all able to enjoy the full, scrumptious festival experience. After all, you don't want to spend all weekend living of cereal bars and sandwiches when you could sample award-winning burgers, mouth-watering Mexican food or irresistibly cheesy pasta!
7.
Be aware, it'll be different
If you're a regular festivalgoer but you've not yet taken your kids along, then BE WARNED - it's not going to be the same. Long gone are the days of dancing 'til dawn, the infinite pints of beer and squeezing to the front row to see your favourite band. Say hello to bedtimes, infinite fruit shoots and front rows of puppet shows and storytellers. But be assured, this doesn't mean that your experience will be worse – just different!
You'll still get to enjoy loads of brilliant bands, you just may not be able to see all of them, as your little nipper might find it too much and a bit boring. Try to plan an itinerary that divides your time reasonably, so that the music acts that you want to see are in amongst a schedule of fun kids' activities. And while you won't be able to drink as much as you would have if you were kid-free, you'll be able to splash the beer budget on other things like food and treats for your bairns. There's usually some weird craze that all kids at the festival want, so you'll find yourself being talked into some strange purchases (like loom bands and fidget spinners!).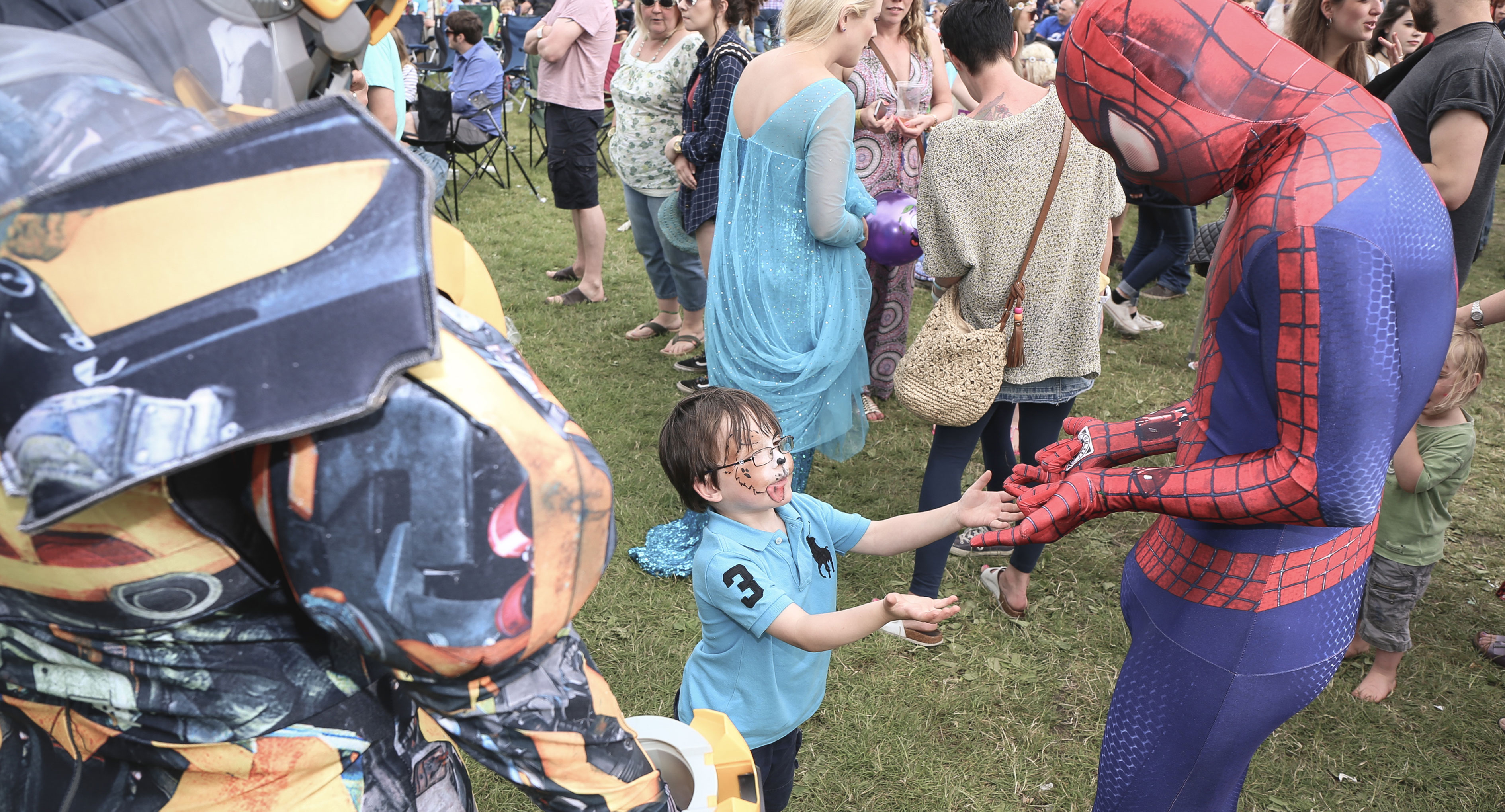 8.
Involve kids in the build-up
Part of the fun of festivals is the build-up. Which acts will be announced? What outfit will I wear? What tasty food will I treat myself to? But this build-up doesn't just have to be fun for grownups – kids will love the excitement too! Make sure you keep them updated on any announcements that will interest them, like Mr Tumble's appearance at Camp Bestival or Professor Pumpernickel's appearance at Corbridge Festival. Prior to the festival, let them listen to the bands you want to see – they'll be way more interested in seeing the bands live if they're familiar with the music.
Festivals can be a bit overwhelming for kids. After all, being in a huge field filled with lots of people (who are often tipsy), loud music and a lot of chaos is something they've never experienced before - apart from at the occasional, rowdy summer BBQ, perhaps! Before you attend, show them pictures and promo videos of the festival so that they know what to expect. Giving them lots of details about the itinerary will not only get them excited, it'll also make them feel more relaxed on the day.
9.
Invest in good quality camping equipment
Parents, you're probably more than aware that a tired child tends not to be the most well-behaved child. That's why it's so important to get a good night's sleep if you're camping at a festival. The following may not help with noisey tent neighbours but having the right kit will certainly help you achieve a better sleep. So, it's a good idea to invest in proper camping equipment to ensure everyone is as dry, warm and comfortable as possible. Thick, good quality, roll-up sleeping mats are good to sleep on, as inflatable beds are prone to deflation and punctures while camping beds can take up too much room. Good quality sleeping bags are a good investment too. It's worth spending a few extra pounds on a warm, high-range bag to keep you toasty – because even in summer, you'd be surprised at how cold camping can be!
A tent with a porch is handy too, as it provides a quiet and private lounge space for you all. Sometimes your little one might find the hustle and bustle a bit too much, so it's good to have your own place to use for a time-out. It'll also be good to use as shade if it's too sunny!
10.
Make memories and have fun!
Sure, there's a lot to consider when bringing your little ones to a festival, but that shouldn't stop you having fun. That's the whole point of festivals after all! As long as you keep a close eye on them, it's ok to let your hair down and dance to that headliner you've been desperate to see. It's a special weekend, so eat the ice cream, wear the crazy costume and be the audience volunteer at the circus show! It's a fab opportunity to spend time as a family and see your kids smile, so enjoy every moment.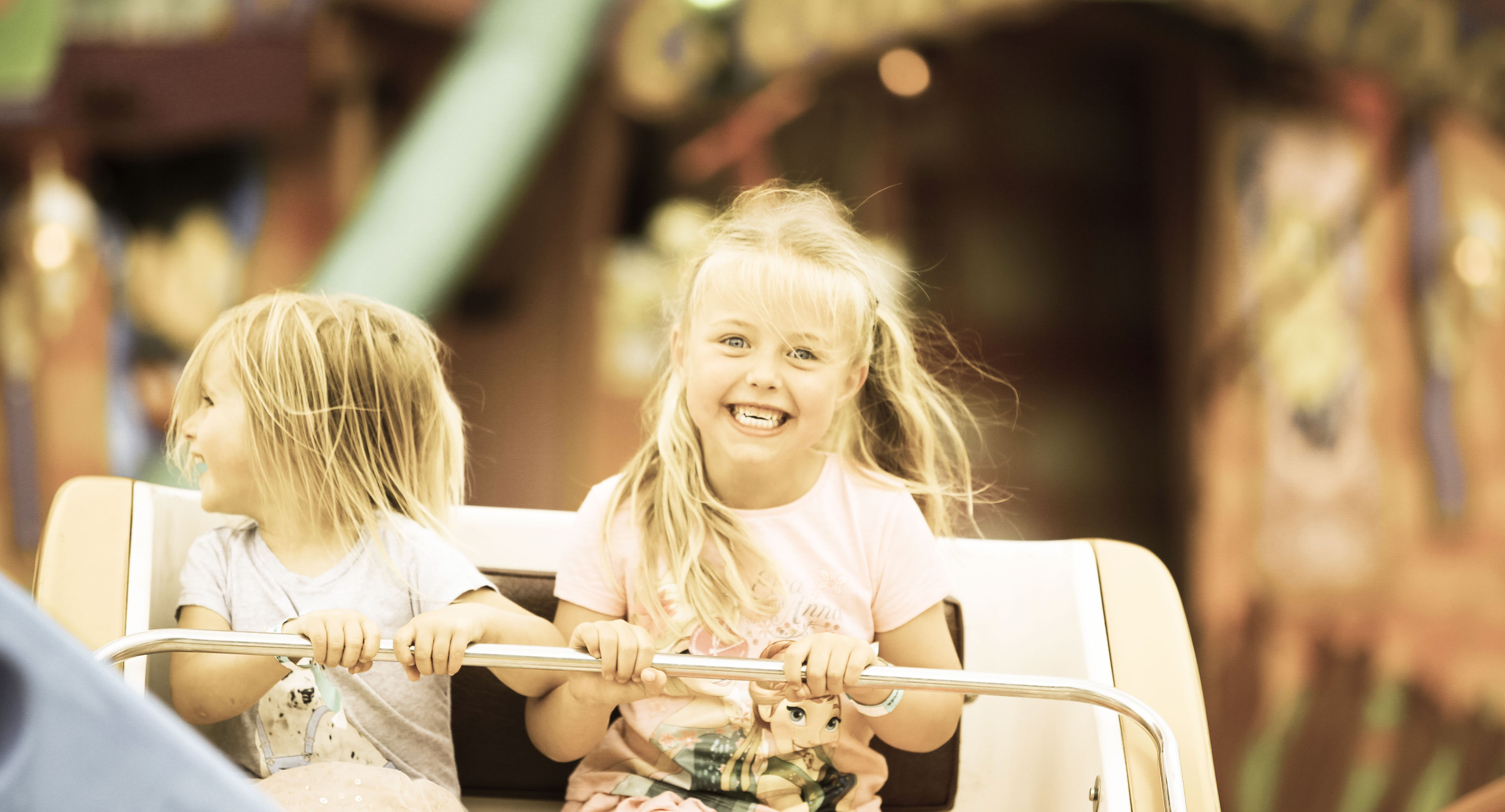 For an unforgettable experience, why not choose Corbridge Festival? We've got an incredible music line-up for grownups and loads of fantastic activities for your little nippers. With crazy science shows, circus performers, street theatre, storytellers and music workshops, mini-festivalgoers (and adult-sized ones) will have the time of their lives. What are you waiting for?! Grab your tickets today.